The Oxford Battery Metals Lectures 2023
Thursday 11th May
100% EV by 2035? The race against time
The pressure is on for major automotive markets to phase out the combustion engine and transition to battery electric vehicles. As a result, the battery supply chain is under immense strain. SFA (Oxford) hosted this unique event with players from across the supply chain, who gave their perspectives on the challenges and how infrastructure and industry must align to meet the ambitious zero-emissions targets.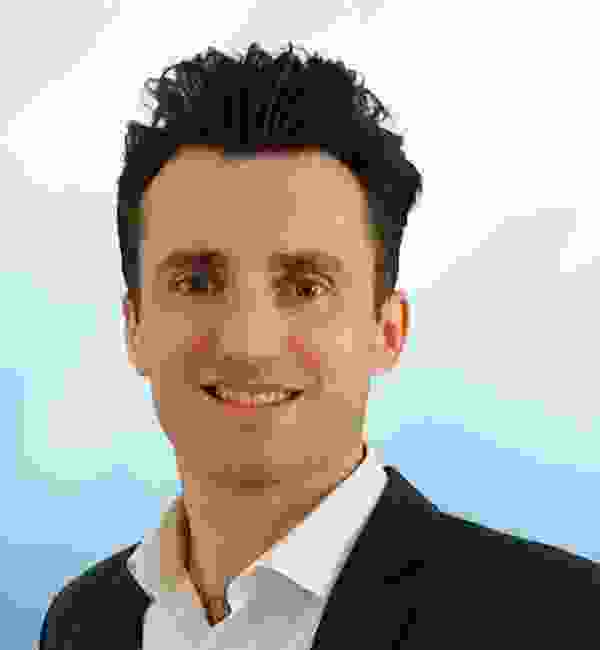 Graham Evans
Director: Auto Supply Chain, S&P Global Mobility
The EV market: The long-term outlook
Graham's role as Director involves leading a talented and diverse global team of Technical Research Analysts behind S&P Global Mobility's Battery, Charging, Propulsion and Thermal Management component research domains. He is also Manager of the Europe, Middle East, and Africa (EMEA) Research & Analysis team.
Previously employed in engineering positions within the automotive industry, Graham has 10 years' experience in Powertrain Development and Noise, Vibration, and Harshness (NVH) having previously worked for Ricardo, Bentley Motors, and Jaguar Land Rover.
David Amienyo
Sustainability Principal, Volta Trucks
The transition to electric mobility: Opportunities and challenges
David is a chartered environmental and sustainability scientist with extensive experience and a portfolio of successful projects across different sectors and industries. Volta Trucks is helping revolutionise the world of commercial transportation. They work towards a sustainable future with their electric trucks, purpose-built for urban freight distribution.
Architect of Volta's sustainability strategy; translating Volta's mission into clear business goals; ensuring that all sustainability KPIs are linked to real-world impacts; creating value for society and other stakeholders.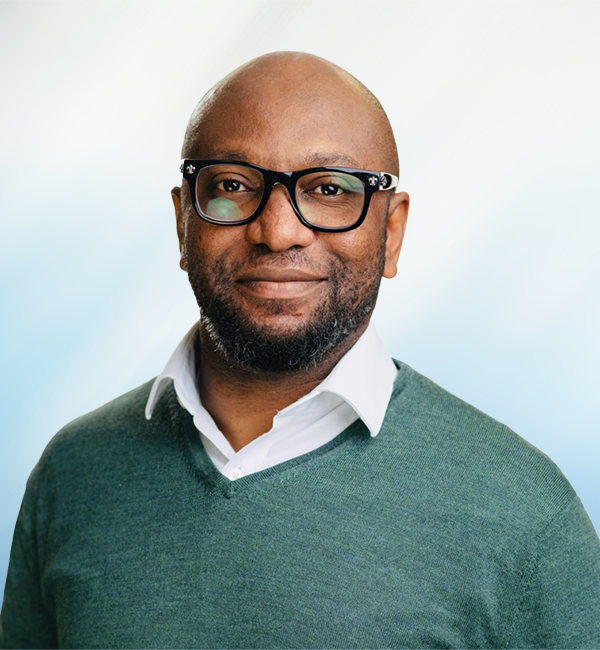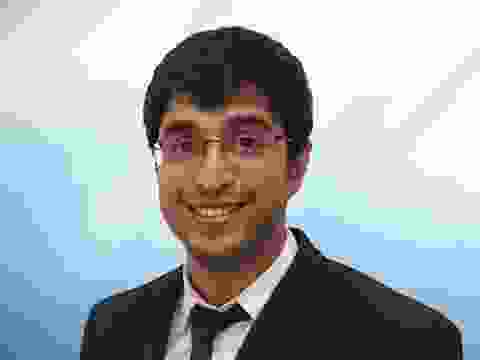 Lakshya Gupta
Senior Market Analyst: Battery Materials and Technologies, SFA (Oxford)
EV ramp-up: The battery challenge
Lakshya is responsible for forecasting battery metal demand at SFA (Oxford), tracking mid-stream and downstream players and their relationships, and tracking battery technology developments. He has completed various consulting projects focused on alternative battery metal sourcing strategies.
Lakshya has completed comprehensive due diligence studies in battery materials, EV battery recycling market assessments, investor strategies for entry into battery metals, and alternative battery metal sourcing strategies. 
Over his tenure, Lakshya has also been involved in various PGM projects to ensure his analysis achieves 360° understanding of the entire automotive sector and not just the battery value chain.
Richard Taylor
Founding Director, Green Lithium
Building the UK's first merchant lithium refinery
Richard is the founder and vision behind the Green Lithium company, with wide-ranging energy and natural resources market/sector knowledge built up over a 10-year career through roles at Petrofac, Maersk Oil and Deloitte. Richard is passionate about enabling our planet's transition to sustainable energy and the current opportunity to develop commercially viable, localised, low-carbon supply chains within the UK and EU to support this move.
Richard is a thought leader and spoke at CO26 and Davos World Economic Forum on what issues, innovations, and opportunities the transition to net-zero presents.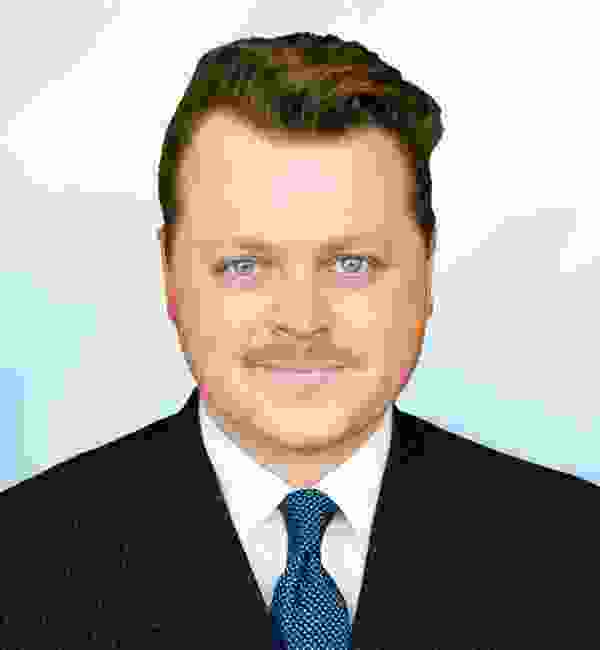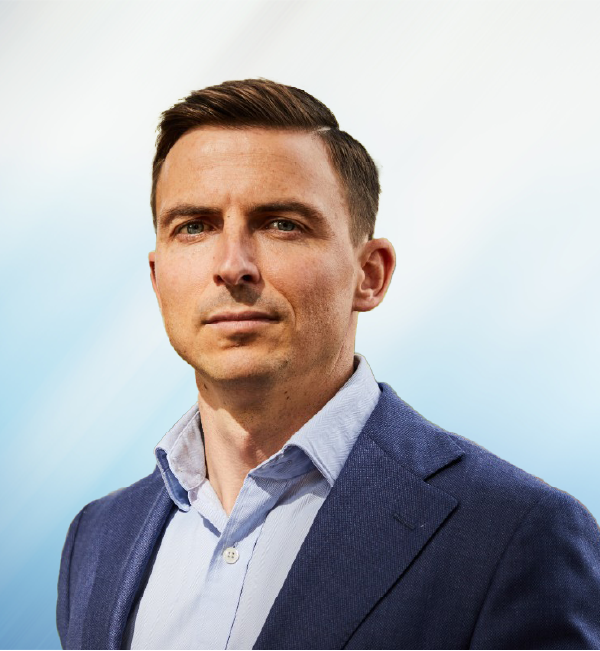 Dr Francis Wedin
Chief Executive Officer, Vulcan Energy Resources
Zero carbon lithium: Harnessing renewable geothermal energy
Dr Wedin is a battery materials and renewable energy industry executive, focused on developing global-scale decarbonisation opportunities. Dr. Wedin founded Vulcan Energy and the Zero Carbon Lithium™️ Project in Germany, a dual renewables and lithium chemicals project and the world's first zero fossil fuels, carbon neutral lithium project.
He has a PhD and BSc (Hons) in geology, an MBA in renewables, is a Fellow of the Geological Society, London, and is a member of the Australasian Institute of Mining and Metallurgy.
Dan Blondal
Chief Executive Officer, Nano One Materials
EV ramp-up: Sustainably scaling CAM production
Dan has 30+ years' experience as a professional engineer, managing high-growth technology during a career that has spanned materials handling, medical devices, industrial printing, nuclear fusion and materials science.
Nano One is a Canadian technology company with a scalable industrial process for producing low cost high performance lithium-ion battery cathode materials and a wide range of other advanced nanostructured composites.
He has led Nano One Materials since 2011 and is recognised as a thought leader in lithium-ion battery materials. Prior to that, Dan honed his skills in a wide range of technology leadership roles at Creo, Kodak and General Fusion including globally recognized expertise as a 15-year veteran in print quality systems, engineering, marketing and business.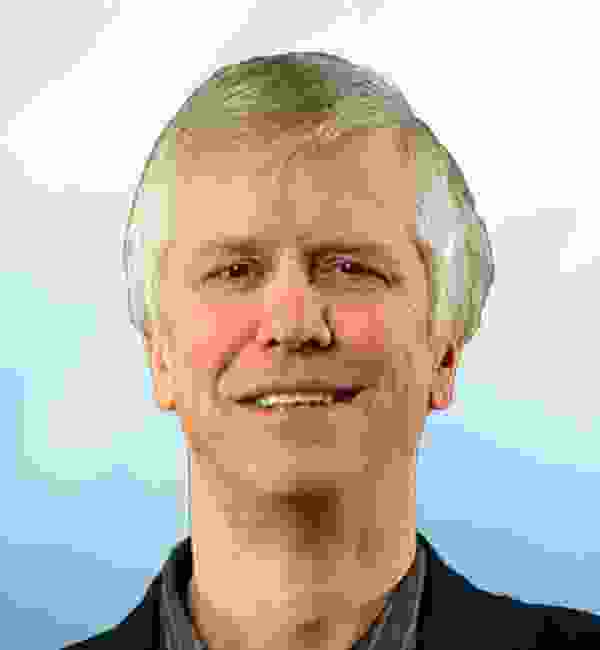 Kimberly Berman
Energy Transition Technology and Metals Specialist, SFA (Oxford)
The North American perspective to 2035
Kimberly is an internationally recognised specialist on lithium-ion and next-gen battery technologies, alternative fuels, electric vehicles, stationary power storage, renewable energy generation, and the deglobalisation of battery supply chains. She has presented at leading industry conferences and has researched, written/co-written and published numerous major papers and reports.
Kimberly led BMO Capital Markets Equity Research as a special projects analyst developing proprietary knowledge around battery chemistry and the power storage market. This industry has significant demands from the extractive industries for speciality inputs to meet the growing demand for lithium-ion batteries. In addition to the implications for the metals and mining sector, she leveraged this analysis for the auto parts, auto manufacturers, chemicals and oil and gas sectors.
Chris Pateman-Jones
Chief Executive Officer, Connected Kerb
Charging infrastructure panel
Chris is an experienced infrastructure executive, with extensive commercial, innovation and strategy experience developing projects in the UK and overseas energy and commodities sectors. He is the CEO of Connected Kerb, an award winning, fast growth EV charging and smart cities business, deploying infrastructure in the UK and overseas.
Chris is an experienced infrastructure executive with extensive commercial, innovation and strategy experience developing projects in the energy and commodities sectors – with Bechtel and as EY's Global Infrastructure Director.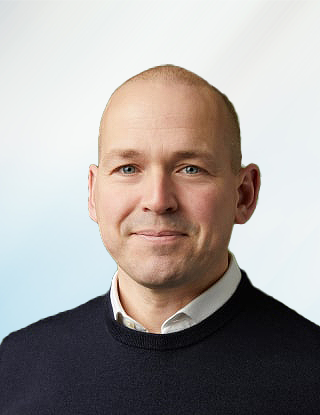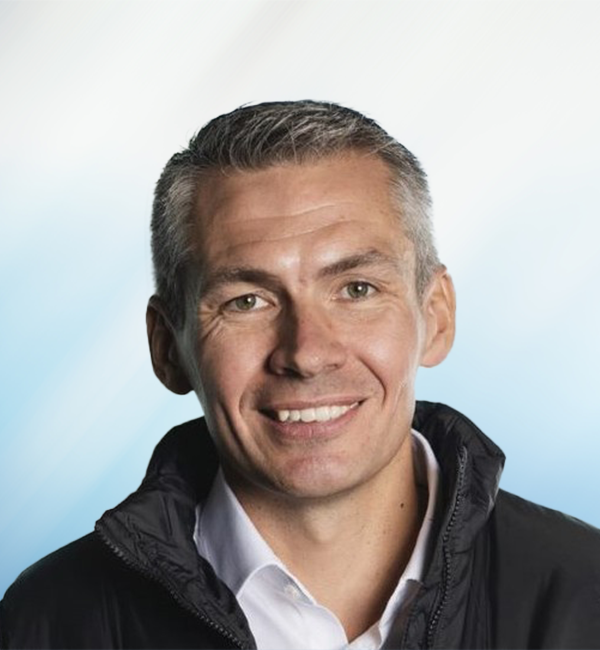 Daniel Bentham
Chief Executive Officer, Fleete
Charging infrastructure panel
Daniel is the CEO of Fleete, a specialist in fleet charging solutions. He is a chartered energy engineer and has worked in the low carbon energy sector for over 17 years in the energy, technology and finance sectors. During this time, Dan has led the creation and growth of new low carbon products, services and businesses spanning the sectors of; Smart Cities, Future Energy Markets, Smart Grids, Decentralised Energy, Virtual Power Plants (VPP) and Electric Mobility.
Previously, he led the e-mobility activities across EMEA at Macquarie's Green Investment Group, and was the Managing Director of Shell ubitricity UK and Head of Research at EDF UK covering all aspects of the energy transition.
Dan has a background in innovation, engineering and finance, and has held advisory positions on the topics of smart grids, decentralised energy and disruptive business models.
Ade Thomas
Founder, EV Summit
Charging infrastructure panel moderator
Ade founded Green.TV Media 17 years ago, and has focused on sustainable transport and emobility for the last eight year. In 2018, Ade launched the EV Summit, known as 'the Davos for emobility' and in 2020 World EV Day, which has become the biggest mobility campaign of the year with a media reach of over 1 billion and trends on Twitter with over 300 million impressions. In 2021, working with Blenheim Palace, Ade created EV LIVE. In 2022, Green.TV Media began an ongoing partnership with Auto Trader, who are the headline partner across all of Green.TV's channels and campaigns.
Prior to Green.TV Media, Ade worked at the BBC in features and documentaries, and on the flagship environment series for BBC Radio 4. Ade began his career by being successfully interviewed by Jeremy Paxman, who offered him a job as his Researcher on his best selling book, The English.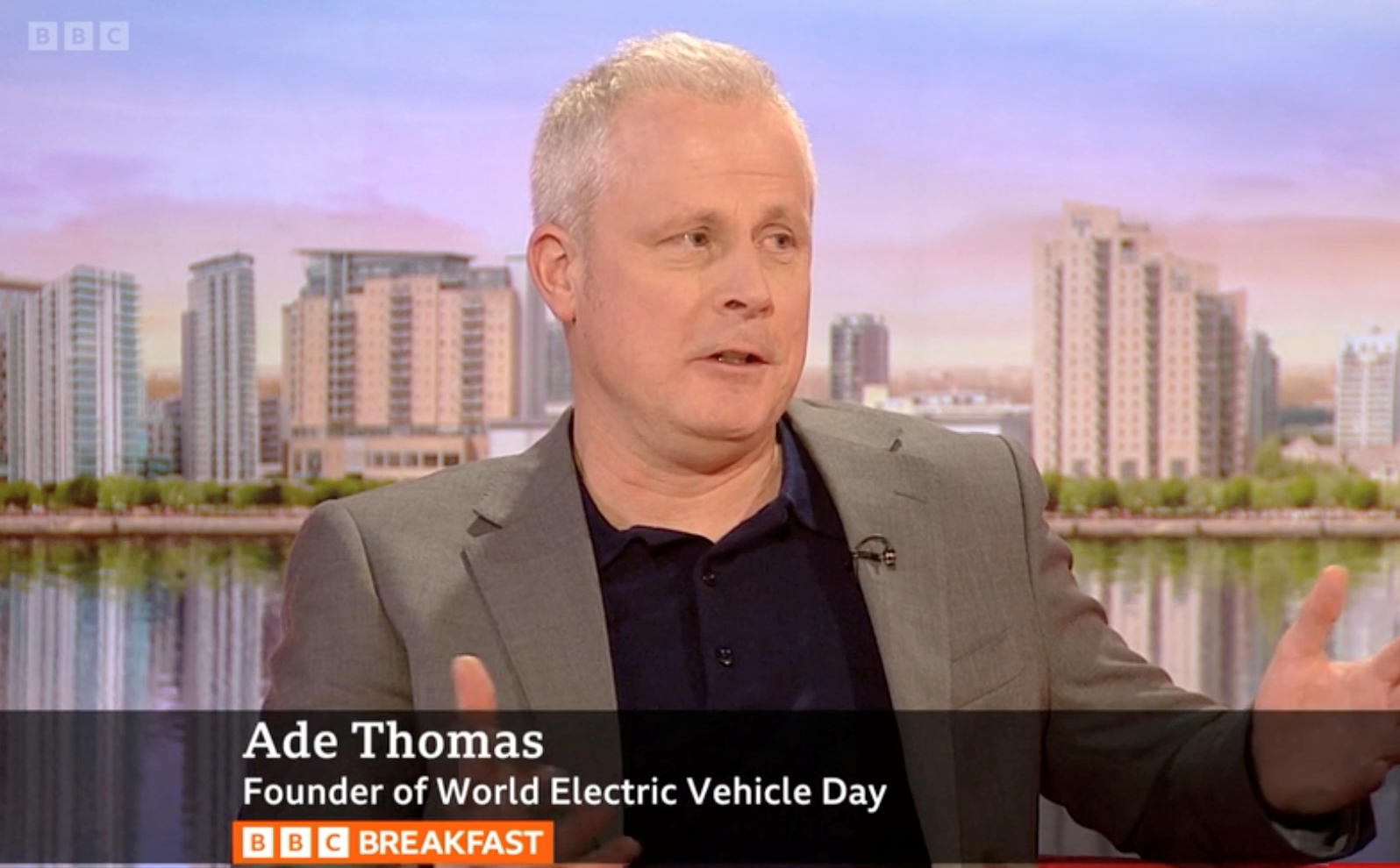 100% EV by 2035? The race against time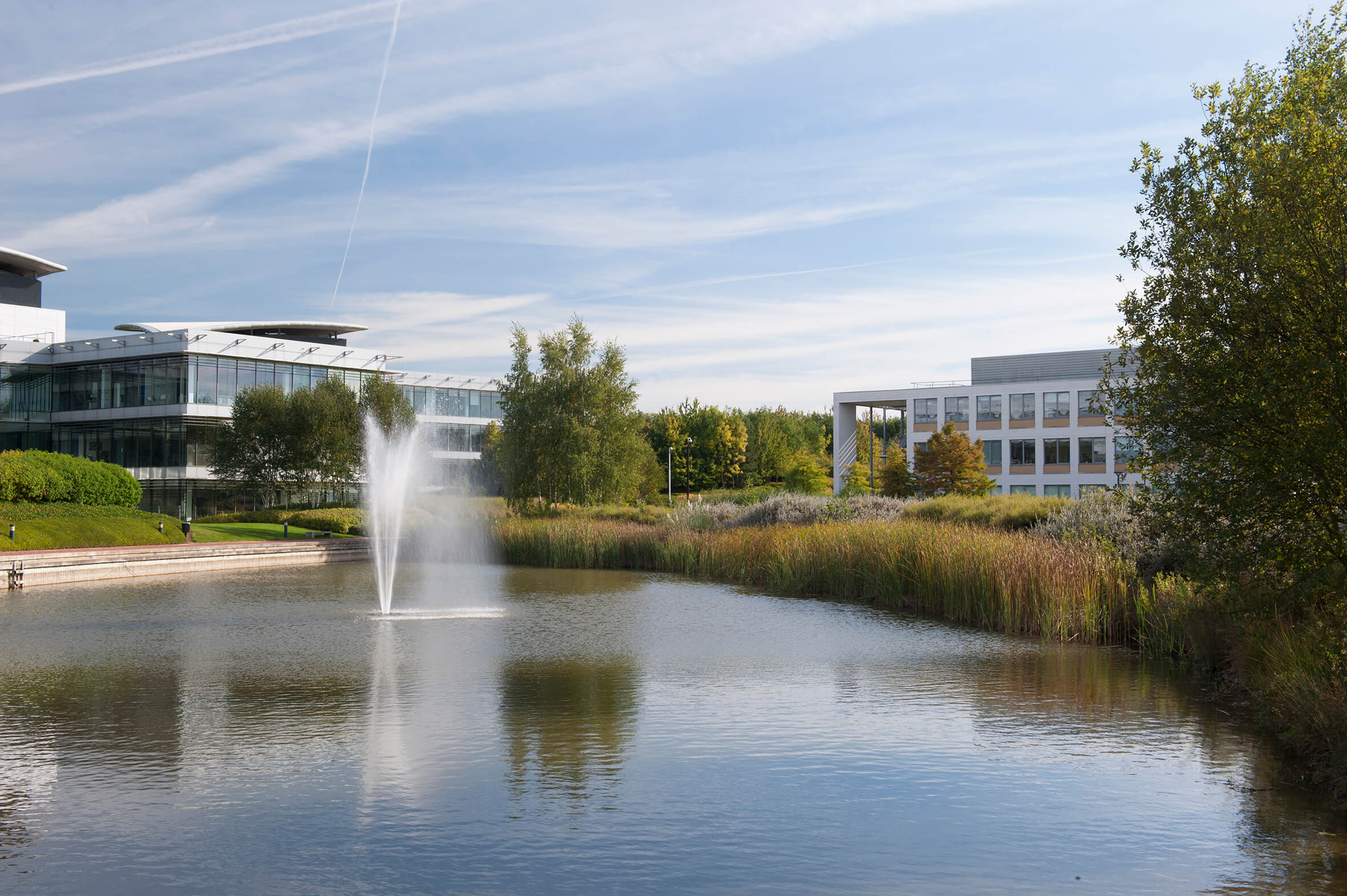 How can we help you?
SFA (Oxford) provides bespoke, independent intelligence on the strategic metal markets, specifically tailored to your needs. To find out more about what we can offer you, please contact us.
---