Battery metals and materials
Accelerating the transition to sustainable energy
Let us work in partnership with you
SFA (Oxford) has a deep understanding of the impact of battery technologies on lithium, nickel and cobalt, with proven industry experience and strong links from mine sites to end-users. At the core of SFA's business is bespoke consulting. We provide detailed, tailored assessments of strategic investment opportunities using our extensive industry knowledge to evaluate the impact of the challenges affecting the industry. Our expertise and granular analysis for Battery Metals and Materials augment our research in platinum group metals and assist SFA's clients navigating the hydrogen economy transition to provide a balanced long-term commodities outlook across these unique supply chain networks. With over a decade of tracking these markets, discover how we can help you with our Battery Metals and Materials value chain consulting and market report insights.
Enhancing client strategies with strategic insights
The battery team works confidentially, often augmenting company strategy and undertaking due diligence. Whether you are an OEM wanting to assess the impact of evolving automotive technologies on the market and metal prices, or an industry stakeholder evaluating battery metal mines and projects, or downstream product placement and supply chain opportunities, and minimise your social and environmental footprint, SFA has the expertise to offer confident and independent direction for your strategic decision-making.  
SFA has taken a deep-dive approach in assessing lithium (brines, clay and hard rock), nickel (sulphide and laterite) and cobalt deposits. Our relationships with downstream market participants help upstream players to tailor product portfolios to meet end-user requirements. Our holistic understanding of battery technologies and the subsequent impact on lithium, nickel and cobalt markets has created new demand for us to evaluate other strategic battery metals for clients, such as graphite, manganese, vanadium, copper and rare earth elements. Global awareness of sustainable battery metals and materials supply is critical to ensure the products adhere to the strictest standards in the electric vehicle supply chain. With a broad mix of experience, the SFA team is on hand to support your market development.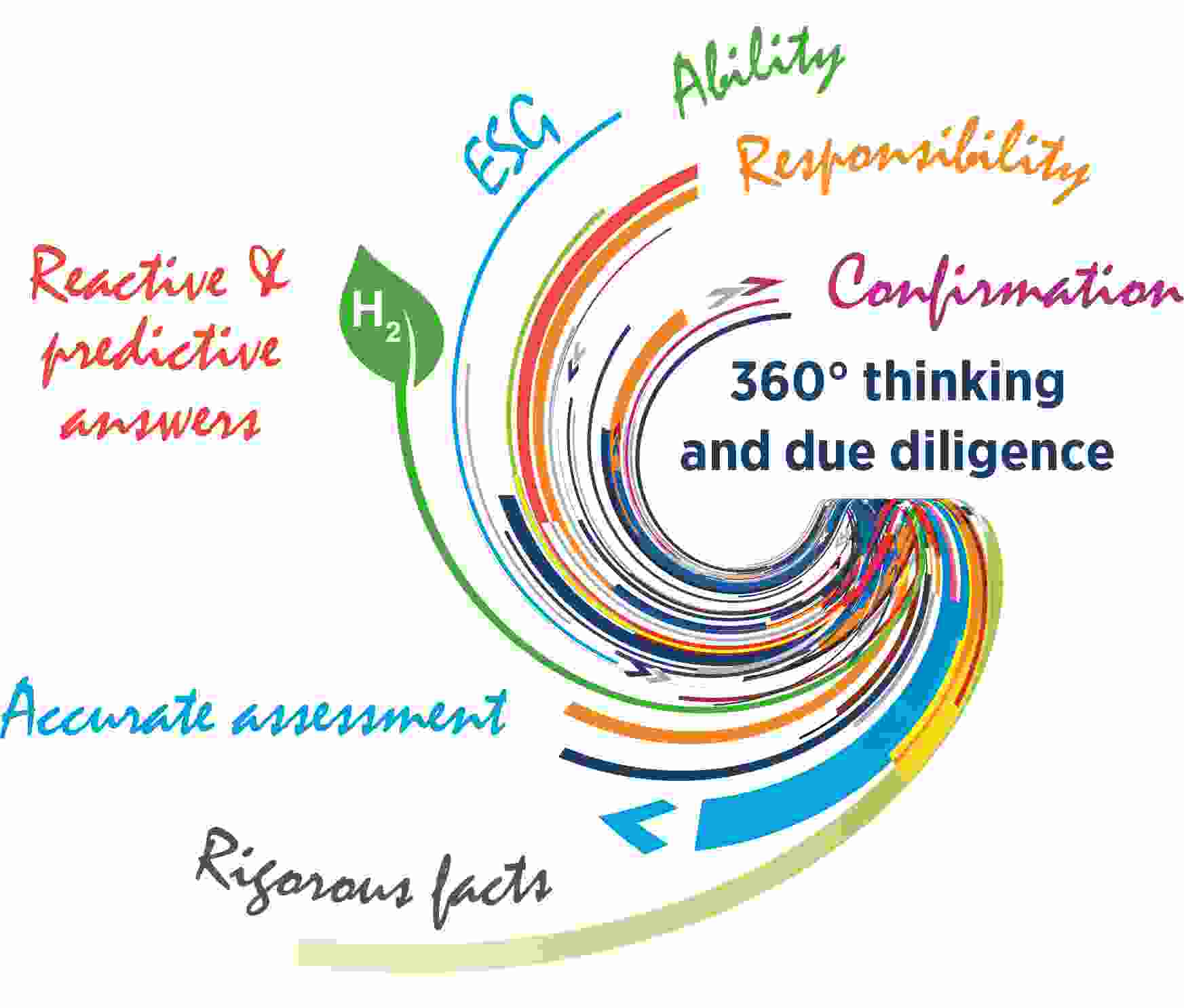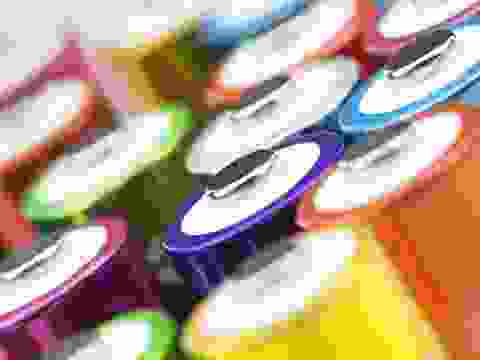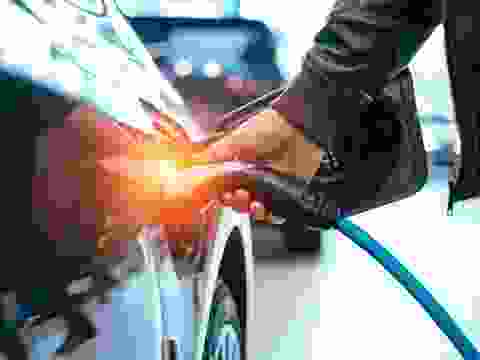 Specialist advisers along the battery metals value chain
SFA's Battery Metals market outlook – Sibanye-Stillwater – September 2022
Henk de Hoop, Chief Executive Officer, SFA (Oxford) Ltd
Lakshya Gupta, Senior Battery Technologies Analyst, SFA (Oxford) Ltd
SFA (Oxford) is a world-renowned authority on lithium, nickel and cobalt markets.
Battery Metals and Materials case studies
Explore some of our past projects across the Battery Metals and Materials value chain.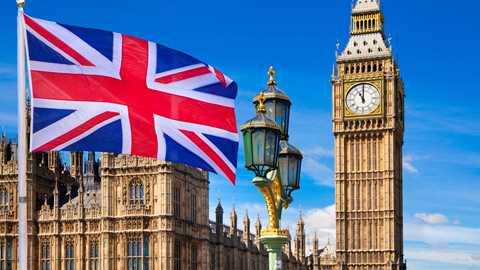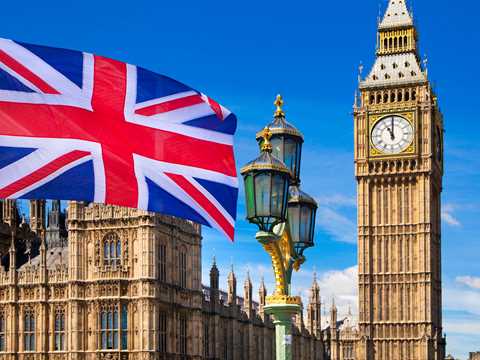 The UK nickel supply chain
Future supply and demand for electric vehicles
SFA (Oxford) was commissioned by the UK Critical Minerals Intelligence Centre to help inform the medium-term strategy for the support and development of a battery-grade nickel supply chain in the UK and its position in Europe.
Managing investor expectations, the report responds to the current state of battery materials markets, to the dynamics among industry players and functions of policy to optimise national and regional prospects of battery materials value chains. The findings reflect a need for strategic decision-making, far-reaching policy interventions, partnerships for competitive positioning and enhancing the UK government's role.
SFA addresses key challenges in parallel with existing frameworks that can bolster the role and position of the UK in the global battery supply chain, the competitiveness of the UK nickel industry, promoting sustainability and reducing carbon emissions.
A copy of the report can be read here.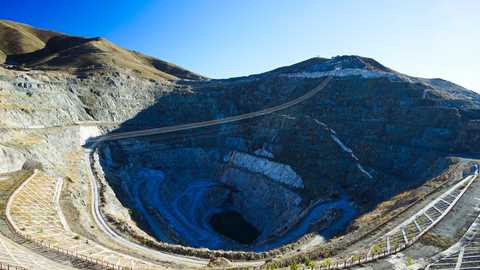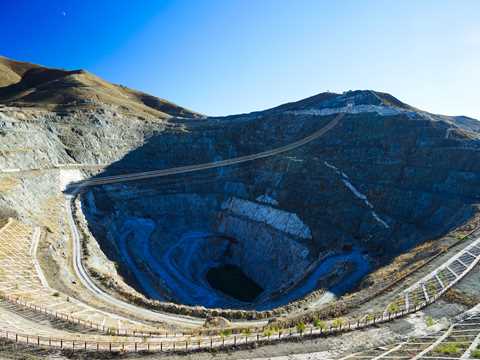 Rare earths market outlook
Supply, demand and long-term pricing
A client commissioned SFA (Oxford) to produce an independent market study on rare earth metals, a critical ingredient in electric vehicles, wind turbines, and many niche technologies, from missile guidance to mobile phones.
SFA completed a deep dive into all types of rare earth magnet applications and key supply sources in and outside of China, covering upstream, midstream and downstream players.
SFA assessed the key rare earth demand drivers, supply trends, recycling, economics, price trends, geopolitics, government policies and subsidies.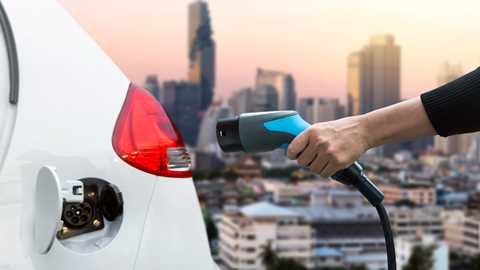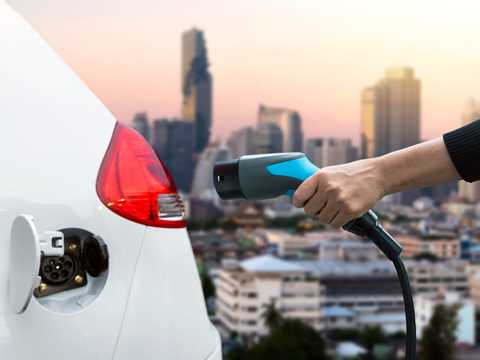 Insight into electric vehicle technology
Electric vehicle study, including batteries and lithium supply and demand
A major conglomerate selected SFA (Oxford) to provide an understanding of electric vehicle technology and associated battery developments, as well as an assessment of lithium supply and demand and of the market dynamics influencing long-term supply and demand.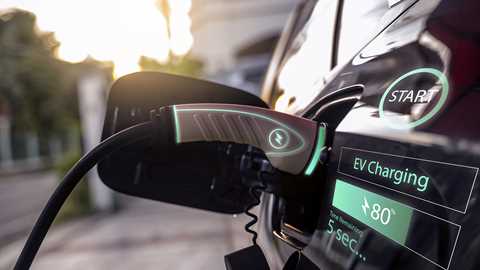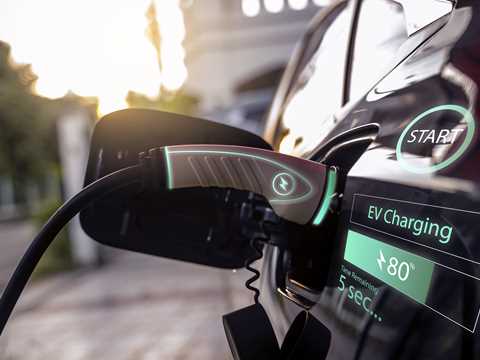 A comparative analysis of the impact of future powertrains on PGMs, cobalt and lithium, with 'bull' and 'bear' cases for electric vehicle uptake
Influence of future powertrains on critical metals
SFA (Oxford) was commissioned by a major fabricator to undertake a full assessment of the metal powertrains mix for cobalt and lithium in electric vehicles and platinum group metals in internal combustion engine vehicles. The team considered different market scenarios and potential impacts on long-term metal prices based upon detailed supply and demand detailed supply-demand modelling.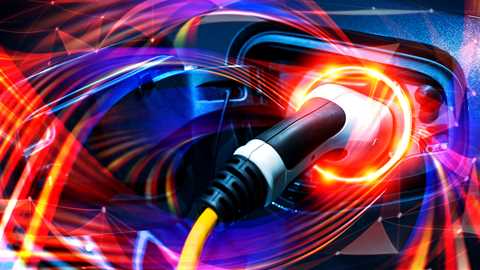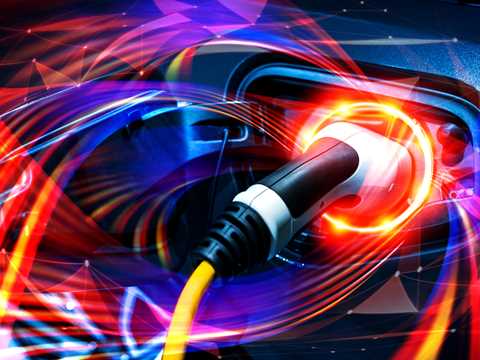 Joining the dots on the battery metals
A detailed evaluation and investor's guide on how EV uptake is developing and how individual supply chains for cobalt, lithium and nickel are evolving
The SFA (Oxford) team produced long-term market outlooks for lithium, nickel and cobalt to 2040 for a major mining company, evaluating the deployment of electric vehicles and future metal demand. The team assimilated the breakdown of electric vehicle chemistries by type and regional variability (NMC for EU, LFP for China etc.), supplied a detailed review of the major battery fabricators and calculated battery metal demand by OEM.
Additional supply chain analysis covered the current market status quo, technology evolution, producer reserves and resources, historical supply and demand, demand segments and uses, value chain economics, major producer metal profiles, regional ESG factors, metal substitution risk, price forecasting, and identifying new investment windows of economic opportunity.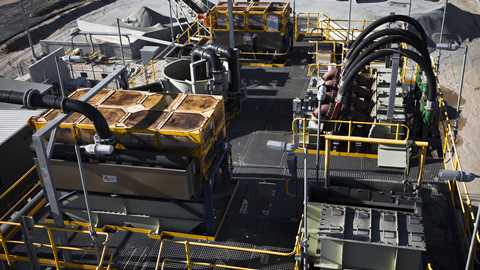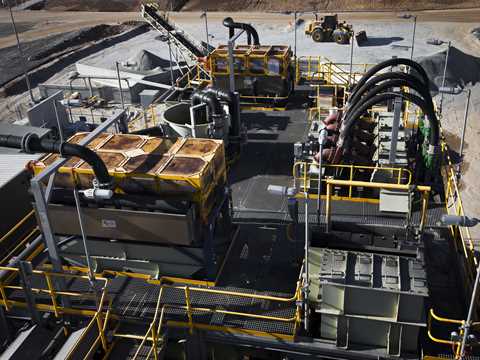 Independent analysis of the lithium hydroxide market out to 2025
The business case for downstream refining of battery-grade lithium hydroxide
SFA (Oxford) presented a detailed current and forecast lithium hydroxide (LiOH) market balance and analytical report to assess the medium-term LiOH market dynamics and pricing to advance the investment case for a new plant on behalf of a lithium producer.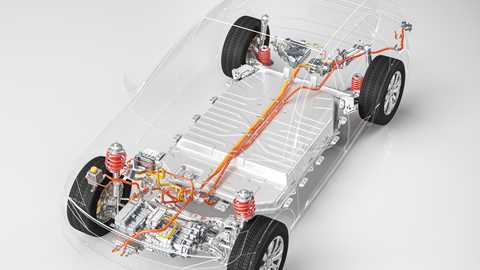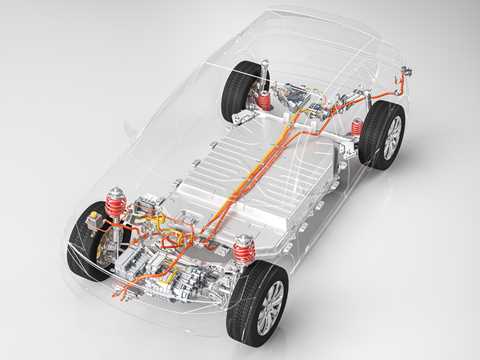 Lithium market intelligence
Security of lithium supply under varying outlooks for electric vehicle penetration
A major car manufacturer commissioned SFA to assess the long-term potential of the lithium market and product prices to assess new upstream investment opportunities.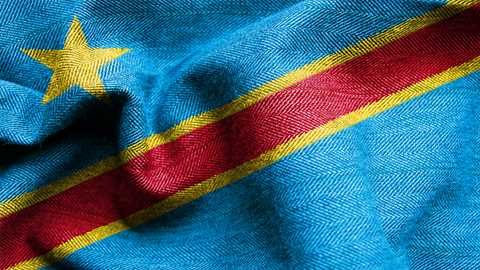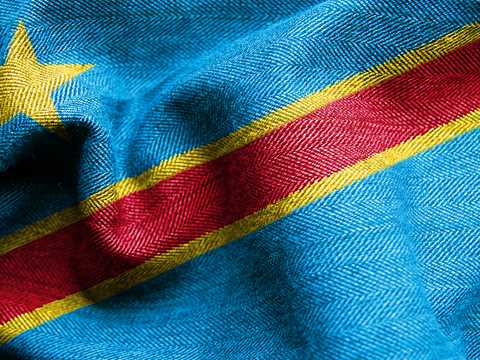 Indicative valuation of a cobalt deposit in the Democratic Republic of the Congo
An independent articulation of the investment case
A significant mining conglomerate requested SFA to evaluate a cobalt deposit in the DRC and appraise its investment potential. The team assessed the resource potential, mining strategy, processing routes, and developed an NPV model to evaluate the attractiveness of the resource using different market price scenarios and critical project success factors.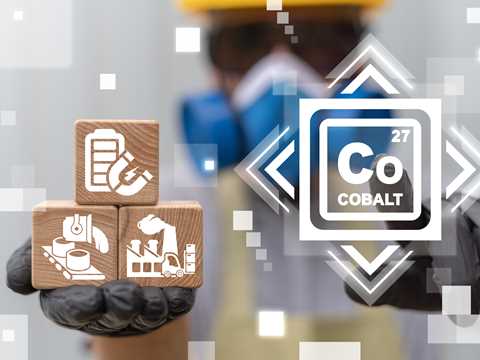 The changing nature of the cobalt market and metal prices from the likely effect of automotive and battery technological advances
Cobalt market study out to 2040
A major cathode fabricator commissioned SFA to assess the long-term viability of the cobalt market in response to changing battery technology chemistries and performance factors for batteries in electric vehicles and to understand to 2040 the likely supply, demand and pricing profiles.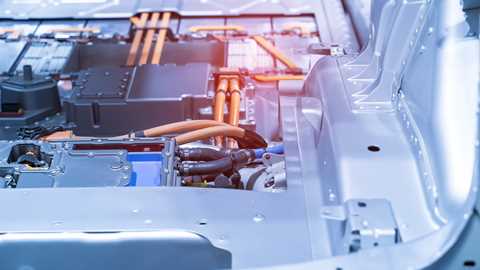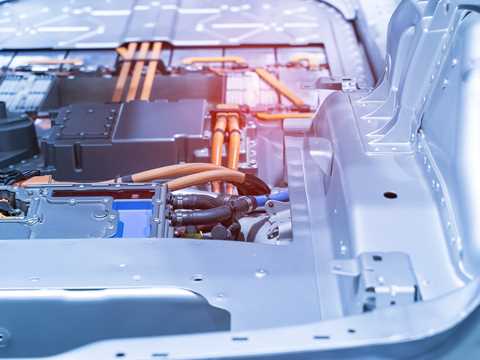 Helping to find end-user targets on behalf of a lithium supply chain participant 
Identifying new strategic partners
Working with a lithium supply chain participant, SFA helped management to pinpoint new OEM customers for future commercial success.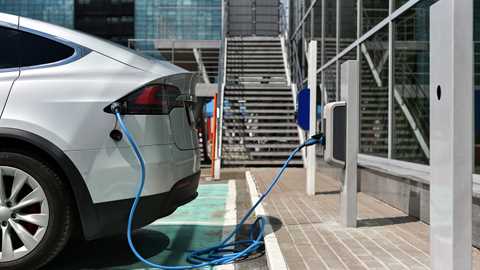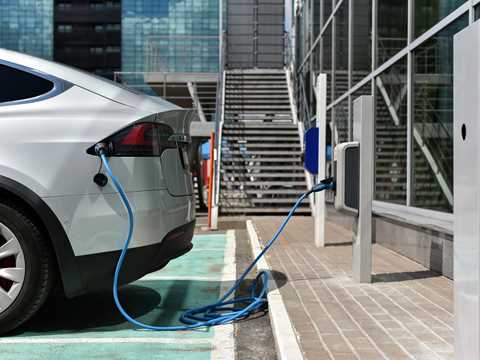 Building battery factory databases on behalf of a lithium supplier
Identifying long-term battery production capacity and lithium requirements
A lithium producer approached SFA (Oxford) to build a comprehensive database of battery manufacturers, offtake agreements and MoU's, product feeds, volumes and development timeframes to assess the pent-up demand requirements of battery makers to address long-term OEM electric vehicle production strategies out to 2030 and beyond, as well as lithium product requirements.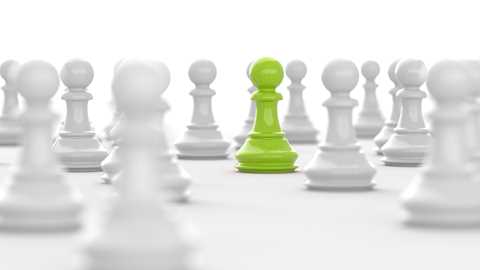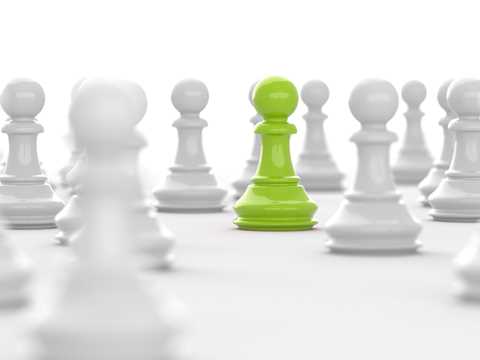 Benchmarking lithium assets relative to the peer group
Cost optimisation and strategic planning
SFA (Oxford) was commissioned to benchmark a lithium producers' assets across the global peer group to assess its operational competitiveness and evaluate future strategic value chain opportunities.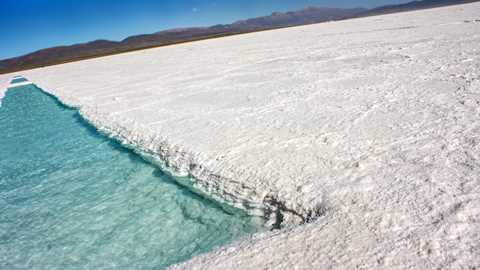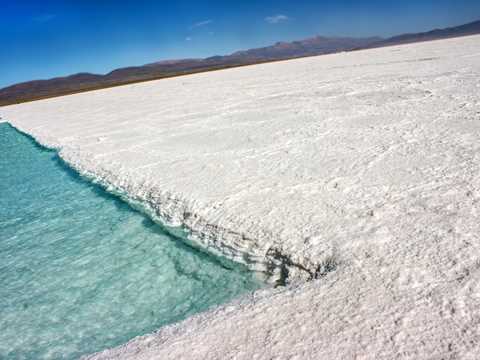 Developing pitch book documentation for lithium clients for contractual purposes
Keeping lithium players informed for commercial success
SFA (Oxford) has aided lithium producers with industry and regional contextualisation, lithium market outlooks and price forecasts to strengthen supply chain negotiations and enhance market messaging.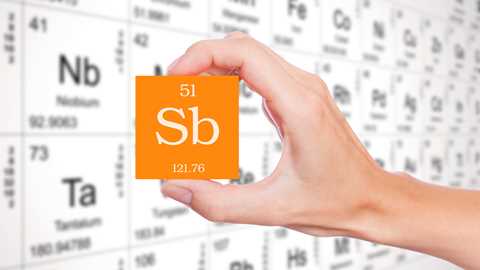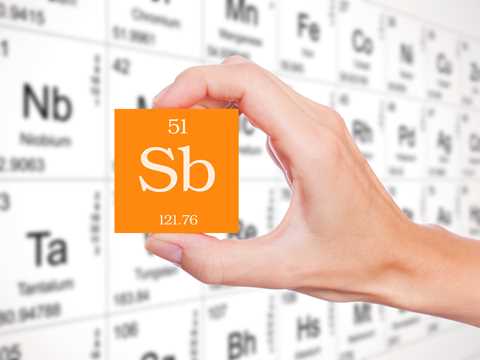 Antimony market outlook
Supply, demand and medium-term pricing
SFA (Oxford) produced an independent market study on the medium-term global Antimony market, analysing the supply chain dynamics, material flows, demand by sector and price influences.
SFA profiled key players across mining and processing routes from by-product primary supply feeds and secondary sources.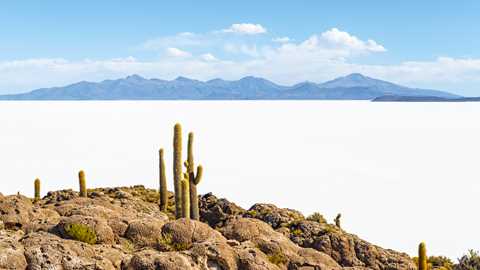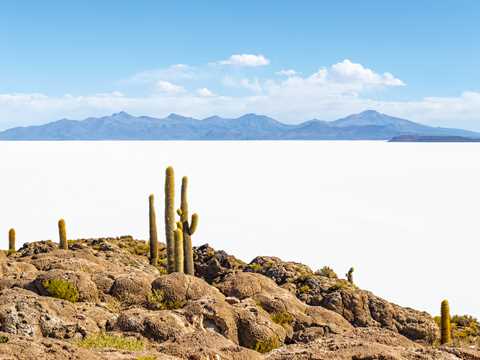 ESG contextualisation and benchmarking relative to the lithium industry
Identifying ESG outperformance
SFA (Oxford) was tasked to assess the environmental footprints and selected ESG criteria of the lithium peer group to evaluate peer-group outperformance across brine and hard rock lithium producers. Environmental factors such as energy usage, plants emissions, water use and recycling rates were all considered to assist in evaluating competitor decarbonisation and emission strategies.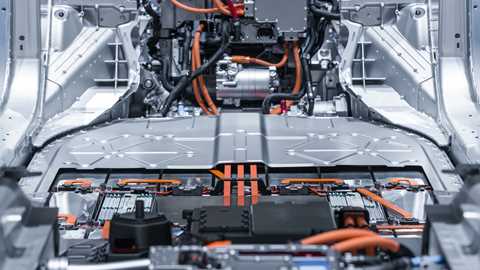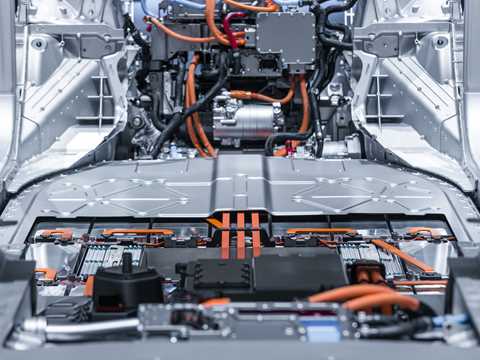 Long-term market intelligence for nickel, cobalt, lithium
Equilateral thinking
SFA (Oxford) produced long-term forecasts and detailed market analytics for the three primary battery metals, nickel, cobalt and lithium. Independent supply and demand market balances and price forecasts to highlight the changing evolution of battery technologies, market consumption, substitution and recycling threats across the different end-use markets.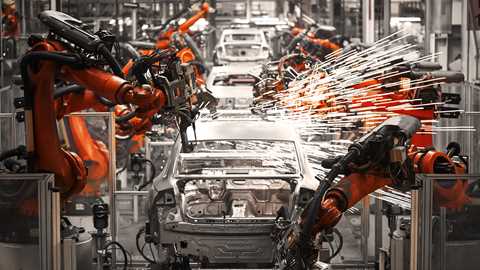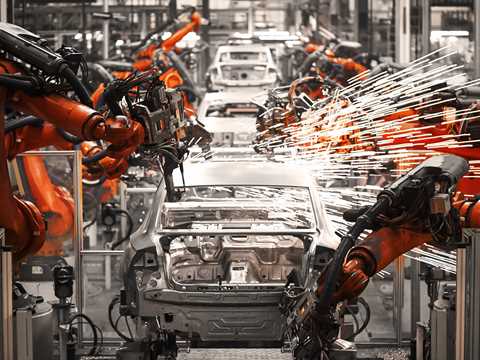 Quarterly strategic reviews and outlook for lithium, nickel and cobalt
Regular battery metal market price risk intelligence
Major carmakers, investors and suppliers use the SFA (Oxford) team to track the rapidly evolving nature of government policy, electric vehicle (EV) roll-out plans, the battery industry value chain, and key market players to provide up-to-date risks to metal markets and prices.
Quarterly assessments track changes to the evolution of battery chemistries and cathode developments, commercialisation timing, regional appraisal of battery supply chain forces, battery plant investments, OEM EV and hybrid roll-out successes, risks to new EV products and OEM companies, developments in EV infrastructure, evolving changes in the hydrogen economy and the fuel cell market, latest metal supply chain developments, project supply forecasts, technological breakthroughs, battery-grade metal supply risks, China's dominance on intermediates and battery precursor materials, and a five-year price outlook.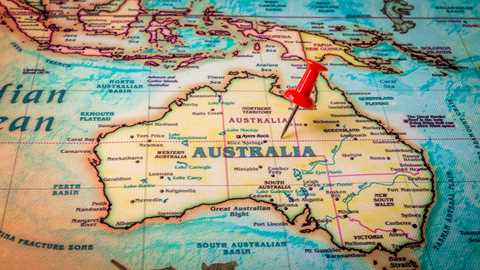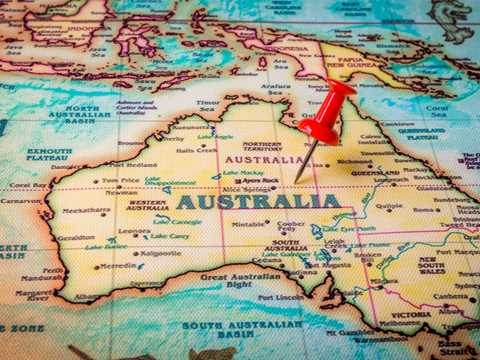 Evaluating nickel assets in Australasia
Unlocking the full potential of nickel assets
SFA (Oxford) assisted a due diligence team in assessing nickel mines and projects across Australasia for strategic investment consideration.
The team critically evaluated the significance of the nickel targets, provided long-term price forecasts for input into financial models, identified potential market premiums, interrogated downstream investment optionality, assessed technical product risks and offtake agreement strategies, and market contextualisation.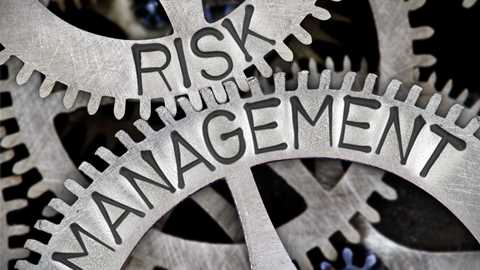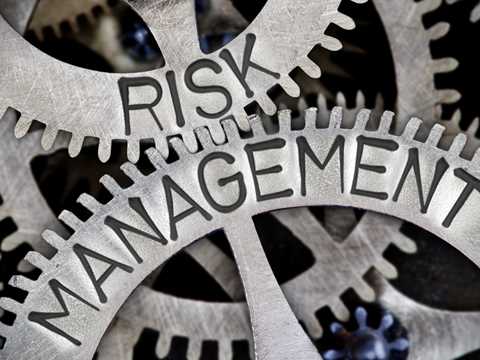 Evaluating nickel assets on behalf of a client
Supporting growth strategies in new markets
SFA (Oxford) helped to assess nickel targets across the Americas for acquisition.
The team assessed the targets in context with global peer groups, provided long-term price forecasts for financial models, and evaluated downstream processing optionality and offtake agreements.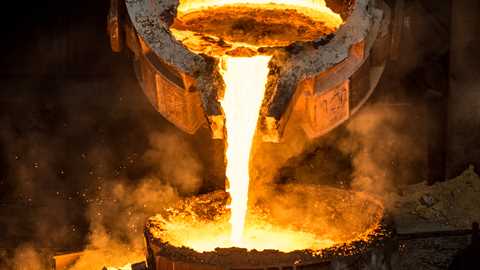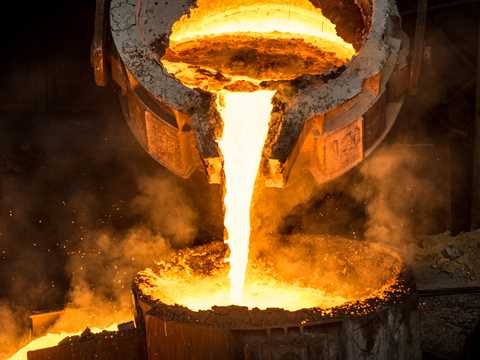 Part of a due diligence team evaluating nickel processing plants
Assessing off-take targets for acquisition
The SFA (Oxford) analysts have aided a client to evaluate nickel processing plants across the globe for successful acquisition. To support the due diligence team we contextualised nickel targets, provided product price forecasts and augmented transactional rationale with detailed analysis and risks of changing the product portfolio to serve the battery industry and assessed average realised premiums.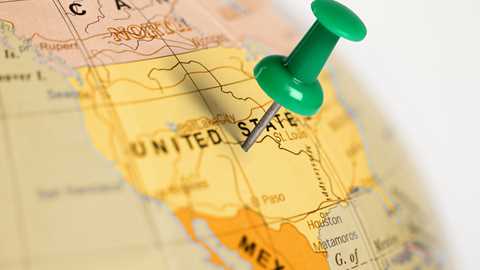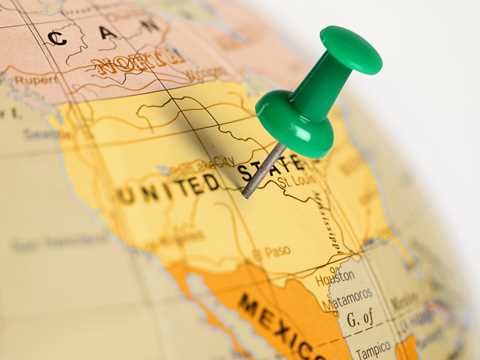 Lithium asset due diligence in North America
Mining and processing technical support and asset benchmarking
SFA (Oxford) was tasked to assist the due diligence team of a potential new lithium mine in North America. Along with a site visit, the team analysed all facets of the company and project including its corporate structure, peer-group benchmarking, reviewing the mine plan, processing plant evaluation and offtake partner assessment.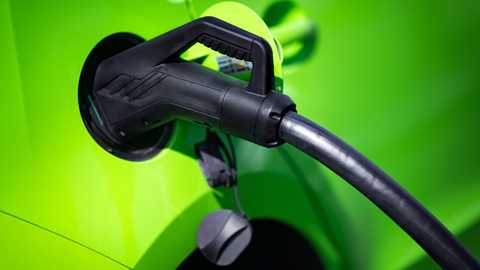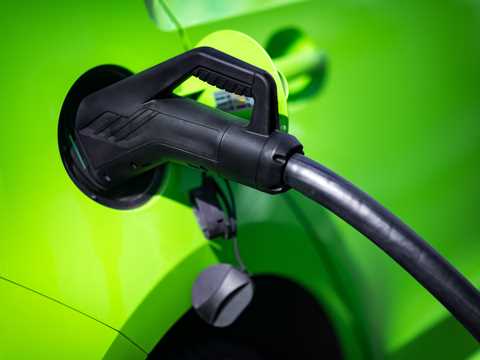 Lithium investment case on behalf for a major car manufacturer
Investment committee submission: independent report
Submitted a detailed report and lithium product price forecasts to the client to offer an independent evaluation of the impact of electric vehicles, electronics and industrial applications on lithium price projections. The report also provided project incentive pricing for hard rock mines and brine operations, and an appraisal of potential new project supply.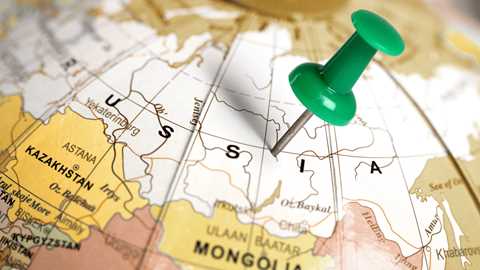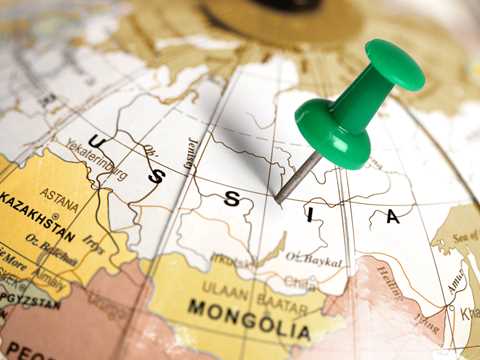 Nickel and copper due diligence in Eurasia
Evaluation for acquisition
Conducted a three-month on-site due diligence of a major nickel-copper mine cluster and processing complex.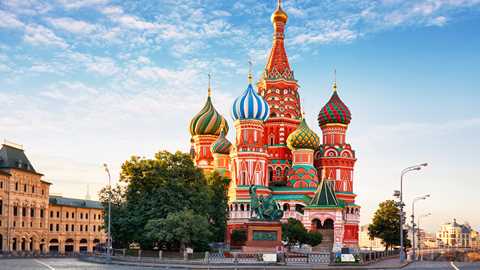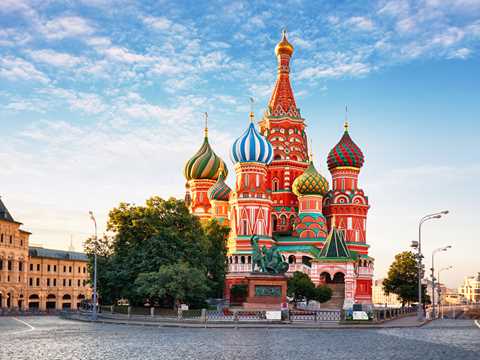 Broad contextualisation of a Russian miner and its relation to the global mining sector
Corporate appraisal for future investment
A conglomerate approached SFA (Oxford) to provide a high-level geological overview, together with future production capacity, metal sales and key customers. 
SFA offered insights into strategic opportunities and threats, and an assessment of the political and economic landscape.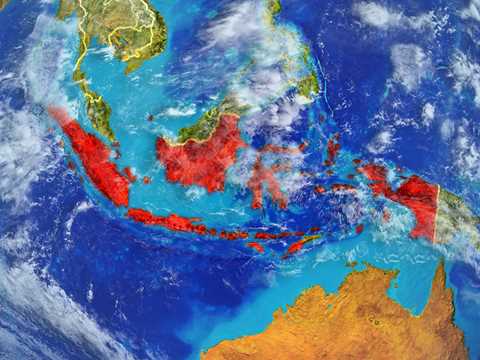 Asia-Pacific Rim nickel-cobalt producer's study
Nickel laterites and HPAL processing assessment
SFA (Oxford) conducted a regional analysis of all Asia-Pacific Rim nickel-cobalt producers from nickel laterite deposits, to identify all regional players, volumes and trading links, as well as focusing on HPAL (high-pressure acid lead) operations and projects, and providing a 5-year price view of the nickel and cobalt markets.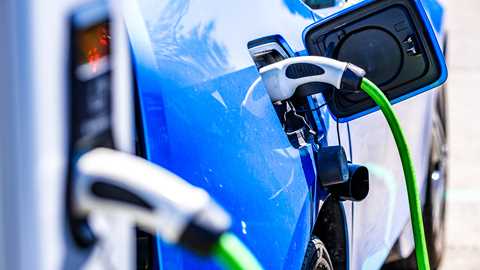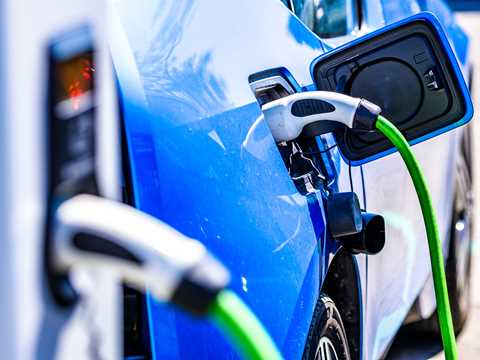 Initial public offering cobalt chapter
Cobalt market overview to support an Asian copper producer
SFA (Oxford) provided an independent chapter of concise market commentary on the global cobalt market, detailing cobalt by-product and primary cobalt supply, demand trends, trading conditions and pricing of the metal.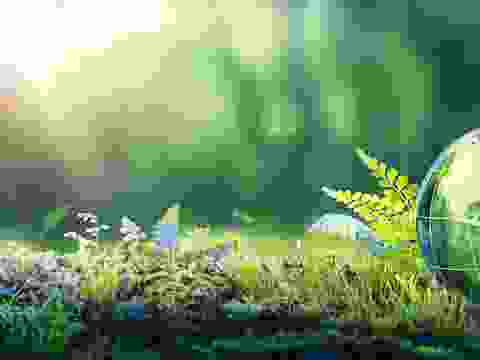 Meet the Battery Metals and Materials team
Trusted advice from a dedicated team of experts.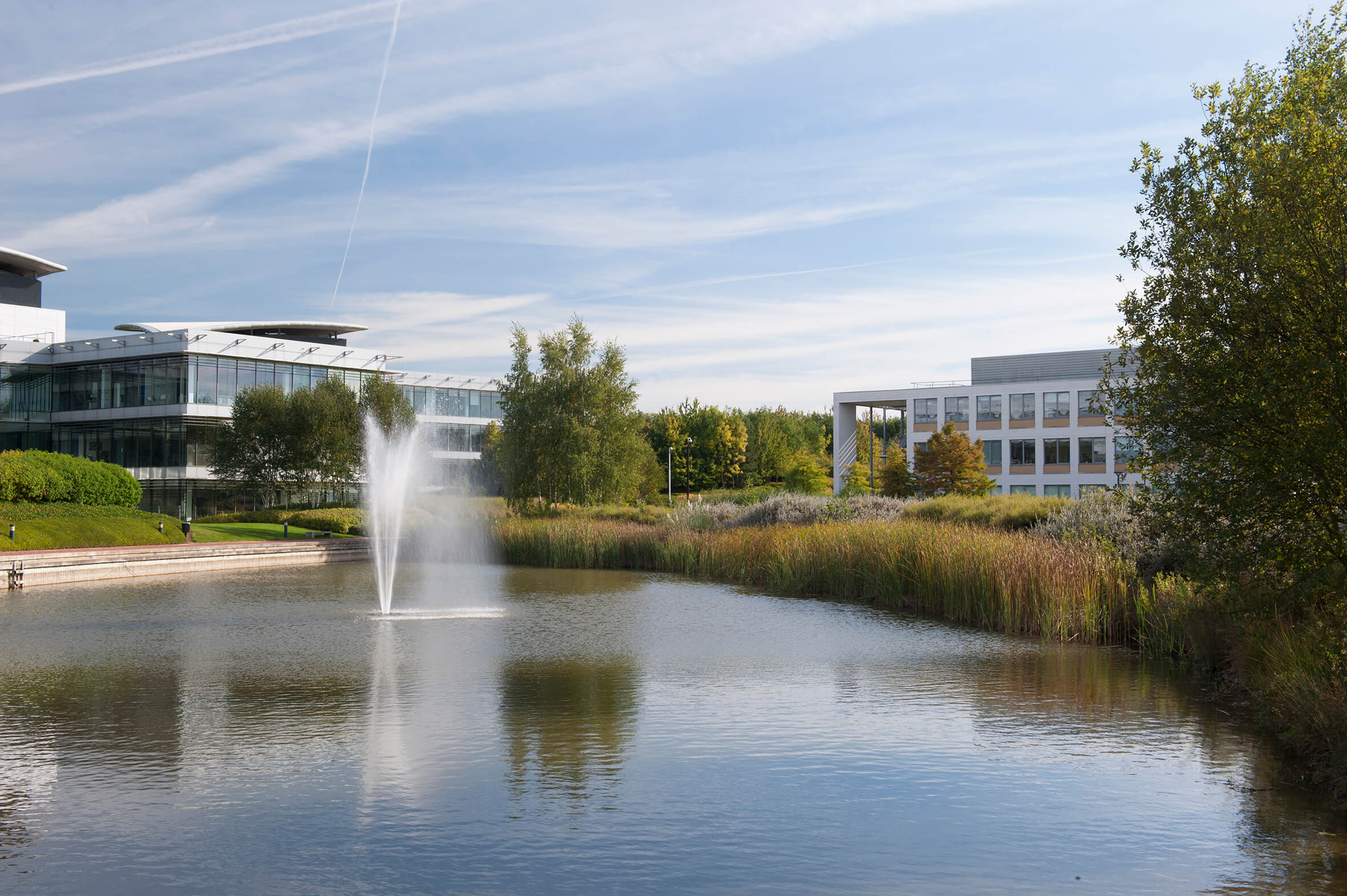 How can we help you?
SFA (Oxford) provides bespoke, independent intelligence on the strategic metal markets, specifically tailored to your needs. To find out more about what we can offer you, please contact us.
---