The Hydrogen Metals Lectures
An international showcase event from Tokyo
Green metals & hydrogen: The pivot to a cooler planet
Friday 26th November 2021
Sibanye-Stillwater, Furuya Metal and SFA (Oxford) collaborate in Japan to address the key issues facing global hydrogen adoption and what the supply of these critical metals means for national decarbonisation goals.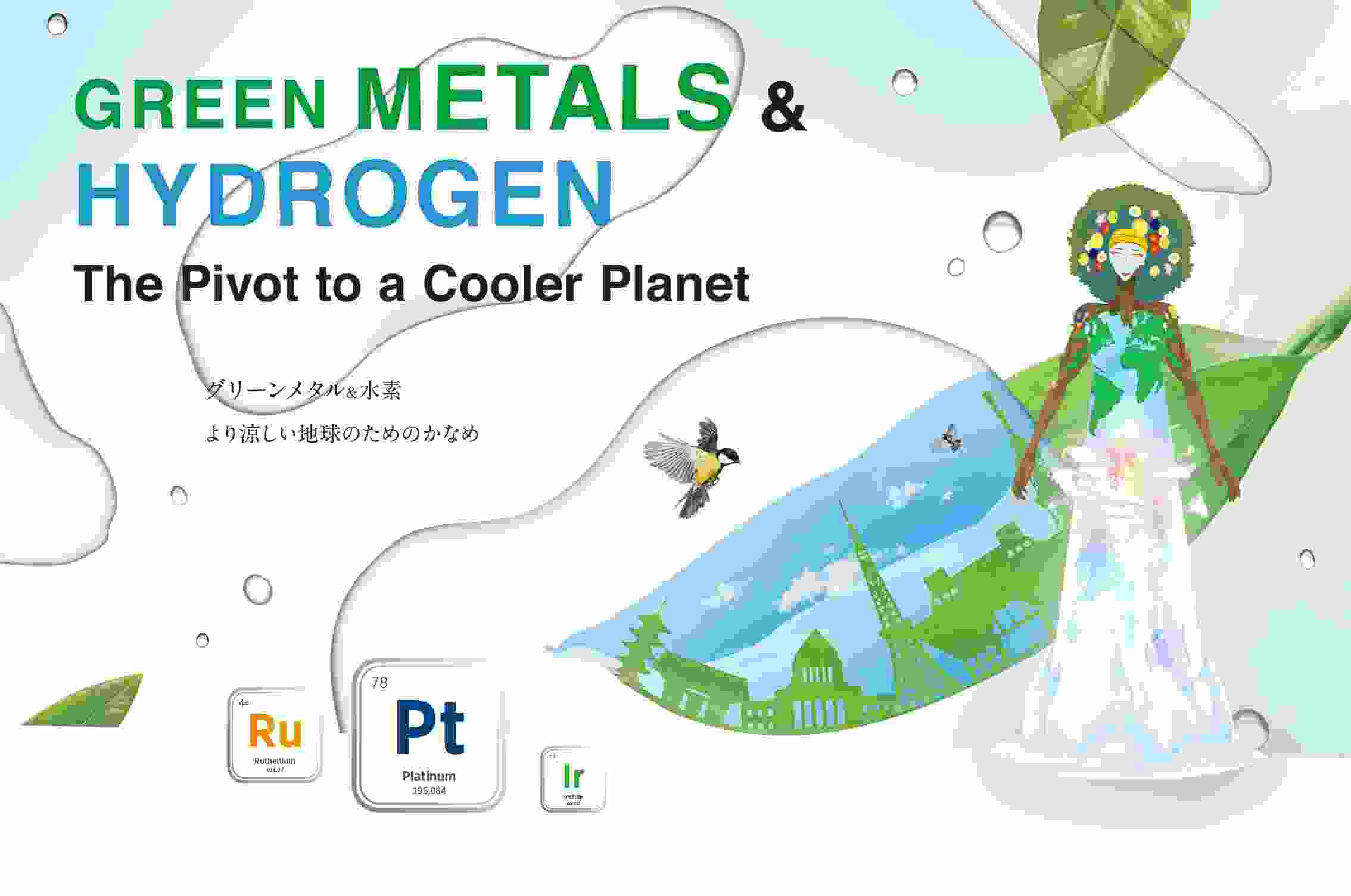 A top-level international online conference from Japan
As decarbonisation to address climate change has become an urgent priority worldwide, interest in developing the hydrogen economy has intensified. The conference showcases Japan's expanding investment in clean energy and its growing hydrogen-based infrastructure. The event also addresses the security of supply of the precious metals that are critical to enabling this energy transition, permitting mainstream adoption of hydrogen across industry sectors.
Japan has made significant progress to cut emissions in its aim to transition to a decarbonised society, demonstrating its commitment to achieving its decarbonisation goals, including the construction of the pioneering, hydrogen-powered Harumi Flag. This adoption of hydrogen and fuel cell technology, combined with Japan's long tradition of technological innovation, makes it the perfect location to launch this international conference.
Our speakers show how supportive government policy over many years has helped enable some of the great successes already seen and how innovation will be needed to make the best use of the critical metals over the long term. Speakers from companies in Europe and South Africa outline the importance of global partnerships in rolling out the hydrogen economy. The event culminates with a definitive view on the availability of the critical metals for the hydrogen economy. The speakers are leading international experts providing insightful, thought-provoking presentations on hydrogen adoption within Japan and from a global perspective. They also each engage in Q&A sessions.
Attendees included representatives of prestigious industry players from across the value chain, including Japanese trading houses, automotive companies, global PGM producers and industrial end-users.
Cutting-edge motion-capture technology is used to bring the event to life with our specially designed avatar. This close connection provides a distinctive appeal to the event and enhances the online video to communicate the important core message in an entertaining and engaging manner.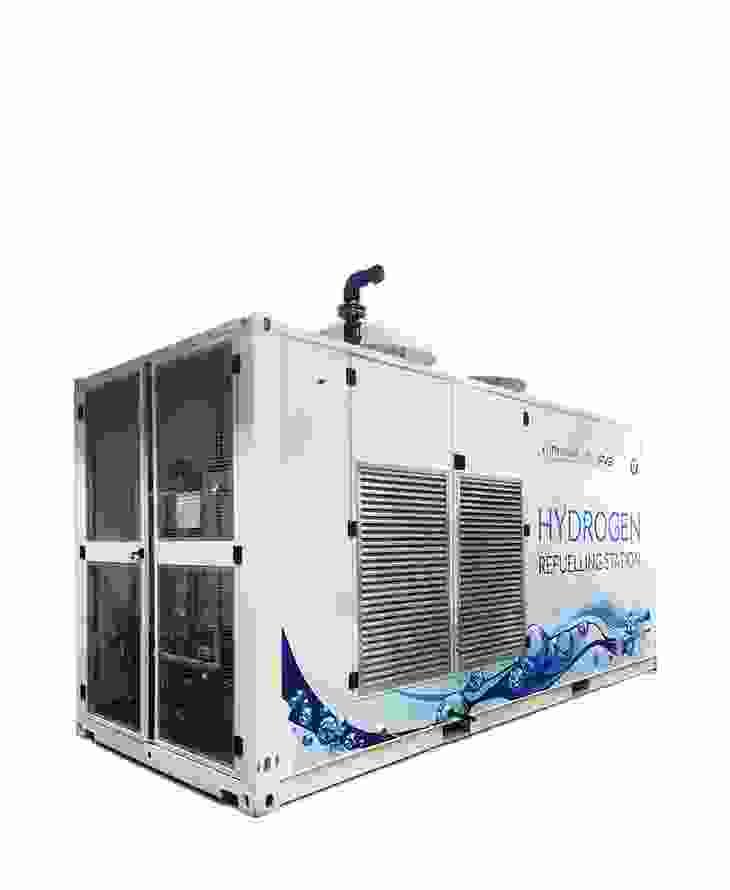 Our speakers are leading experts from Japan and around the world
The speakers and their presentation topics are as follows: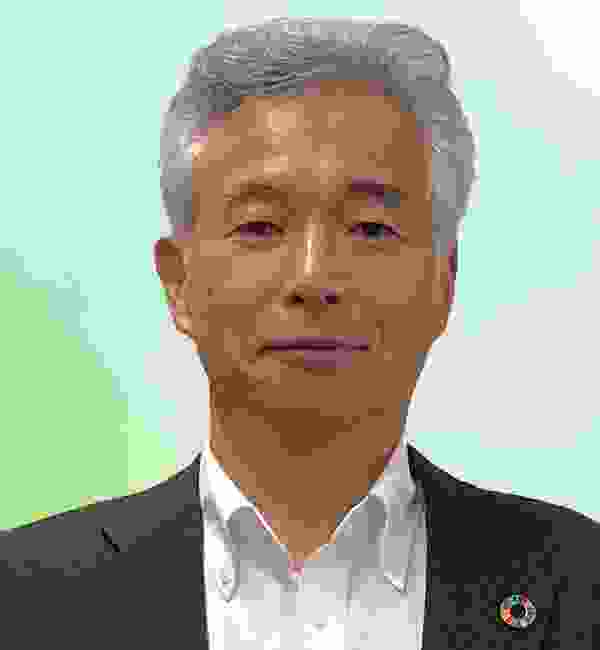 Mr Tokutaro Nakai, Vice Minister of the Environment, Japan
Efforts to build a decarbonised society in Japan
Tokutaro Nakai graduated from the University of Tokyo, Faculty of Law, and entered the Ministry of Finance in 1985. Having gained extensive experience across a number of government ministries, he was transferred to the Ministry of the Environment in July 2011 after the Great East Japan Earthquake and held prominent positions including Director of the Policy Planning Division, Environmental Policy Bureau; Director of the Policy and Coordination Division, Minister's Secretariat; Director of the Personnel Division, Minister's Secretariat; Director-General of the Waste Management and Recycling Department; and Director-General for the Environmental Policy Bureau. He was appointed Vice Minister of the Environment in July 2020.
Dr Katsuhiko Hirose, Kyushu University, WPI Visiting Professor at the International Institute for Carbon Neutral Energy Research, former Professional Partner at Toyota Motor Corporation, Japan
Hydrogen markets: Global readiness for hydrogen adoption and breadth of applications
Katsuhiko Hirose obtained his bachelor's degree in Physics and BSc degree in Applied Physics from the University of Nagoya and his PhD in Mechanical Science from Kyushu University. He joined Toyota Motor Corporation in 1981 where he played a central role during the development of the Prius, managing the fuel economy and emissions portfolio. Following this, he moved to the planning division to deploy hybrid technology worldwide. Katsuhiko subsequently worked in the field of fuel cell development and was for several years responsible for hydrogen energy and hydrogen infrastructure, playing an important role in the development and commercialisation of the Toyota Mirai, as well as Toyota's wider hydrogen vision. He retired from his full-time Toyota role in 2015 but became a Professional Partner, providing insight and advice at a strategic level. In 2015 he took on a Visiting Professorship at Kyushu University, where he is particularly interested not only in the technical and scientific aspects but also the societal role of renewable energy and hydrogen technology, including how to implement new low carbon technologies into society and how hydrogen will play an important role in creating businesses and jobs as well as reducing CO2.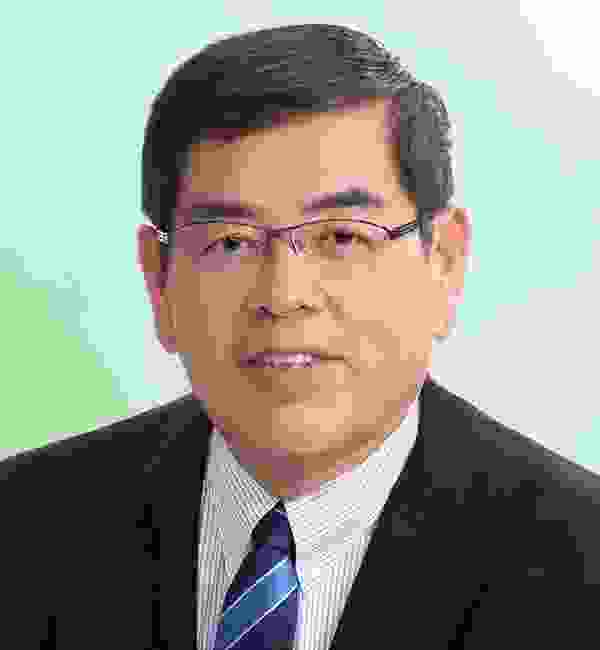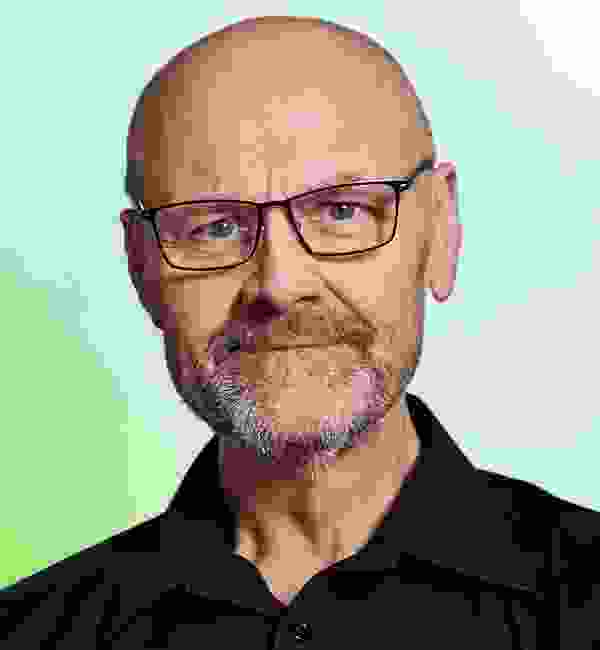 Dr Graham Cooley, Chief Executive Officer, ITM Power
Green hydrogen and economics: Addressing the economics of PEM technology (supply and production side); how and when green hydrogen can become competitive
Dr Graham Cooley joined ITM Power as CEO in 2009. Before this, he was a business development manager at National Power plc and spent 11 years developing energy storage and generation technologies in the power industry. ITM Power is committed to providing hydrogen solutions to alleviate the world's dependence on fossil fuels. The company has globally recognised expertise in hydrogen technologies and designs and manufactures Hydrogen Energy Systems for energy storage and clean fuel production. ITM Power electrolysers are rapid-response and high-pressure and available at the MW scale for power-to-gas energy storage. Hydrogen refuelling stations are provided as turn-key projects. ITM Power entered into a strategic partnership with Sumitomo Corporation in 2018, and in 2021 the company announced it was deploying its first electrolyser in Japan, along with Tokyo Gas, that will demonstrate how PEM electrolysis can make a major contribution to decarbonising industry and energy production in Japan.
 Mr Takahito Furuya, President, Furuya Metals
Furuya Metal technology that contributes to decarbonisation
Mr Takahito Furuya has been President of Furuya Metals since 1987. Furuya Metal Group specializes in PGMs and develops and manufactures products for various fields, including electronics, optical glass, clean energy, precious metal resource reutilization, environment, and medicine. Under our corporate philosophy of "contributing to the development of scientific technology and the prosperity of society", Furuya promptly deals with environmental and energy conservation issues as it pursues research and development of PGM and its industrial application.


Mr Neal Froneman, Chief Executive Officer, Sibanye-Stillwater
Supply circle: The responsible and effective supply of critical metals for hydrogen production (both primary and secondary supply)
Neal Froneman was appointed executive director and CEO of Sibanye-Stillwater on 1 January 2013. Over the past seven years, Mr Froneman has led the transformation of Sibanye-Stillwater from a 1.5 moz South Africa-based gold producer into a leading critical metals miner with an international operating footprint ranking among the world's top three PGM producers.
The company is the largest independent producer of iridium, ruthenium and platinum – the critical metals for the hydrogen economy which will play a key part in decarbonising human activity to help avert global warming. Iridium and platinum are vital for the production of green hydrogen via PEM (proton exchange membrane) electrolysers, which are particularly suited to using intermittent renewable energy input. Ruthenium and platinum are used in PEM fuel cells, which find applications across the transport sector, including some exciting new markets in maritime, rail and aviation, as well as in a range of industrial applications.
In addition to being a supplier of these metals into the wider net-zero market, Sibanye-Stillwater's own commitment to environmental, social and corporate governance (ESG) excellence aims to result in net-zero carbon emissions by 2040, in spite of its deep-level, energy-intensive activities.
Sibanye-Stillwater is already active and well-placed in the hydrogen economy, with substantial investments and partnerships across renewable energy, materials development and recycling. Sibanye-Stillwater has a market capitalisation of US$10.75 billion, and 84,775 employees.
Showcasing hydrogen's potential and PGMs opportunity
Innovation leading to a green future
Japan's green actions for achieving carbon neutrality
Hydrogen applications in Japan
Independent on-the-ground insights on some latest hydrogen innovations.
Sibanye-Stillwater – Our mining improves lives
Introducing Sibanye-Stillwater
Sibanye-Stillwater – Corporate update (2021)
REHYFNE – Clean Refinery Hydrogen for Europe
ITM Power's second project update (November 2020)
REHYFNE – Clean Refinery Hydrogen for Europe
ITM Power's third project update (July 2021)
ITM Linde Electrolysis – Global green gas solutions
HyDeploy Keele – A pilot project to blend up to 20% hydrogen into the UK natural gas network
ITM Power Hydrogen Refuelling Guide
Furuya Metal – Company profile [English]
Furuya Metal – Company profile [Japanese]
フルヤ金属 会社案内
Furuya Metal – Precious Metal Refining Technology at Tsuchiura plant in Ibaraki Prefecture
High-purity refining and recycling of iridium and ruthenium.
Furuya Metal – PGM sputtering target expertise
PGM and hydrogen news and insights
Let us keep you informed of green hydrogen market developments and platinum-group metals importance.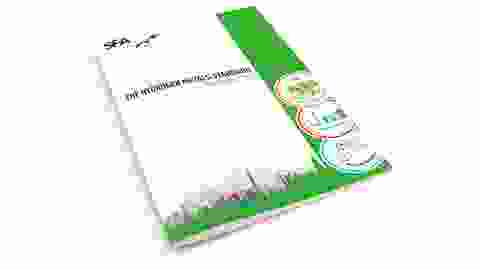 26 November 2021 | Jeremy Coombes
Discover SFA's Hydrogen Metals Standard examining the factors that will determine green hydrogen supply and its uses, including hydrogen's limitations and advantages, costs and alternative production methods.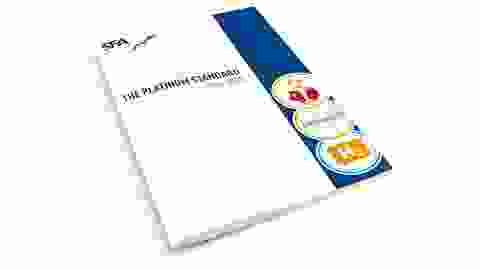 15 May 2020 | Dr Jenny Watts
Global interest in hydrogen as a clean energy source is growing, with uses in land transport, heavy industry, stationary power, aviation, shipping, and beyond.
The Hydrogen Metals Standard
All conference attendees received a copy of The Hydrogen Metals Standard that joins the dots of the hydrogen economy and its critical metals. This brand new publication from SFA (Oxford) includes analytical articles on critical issues facing the essential metals (platinum, iridium and ruthenium) needed for producing green hydrogen and for using hydrogen for transportation. It maps the connections and market drivers between the hydrogen economy and these essential metals, along with an assessment of the COP26 United Nations Climate Change Conference and its implications for the hydrogen economy, as well as relevant industry data, including supply and demand balances and historic price charts for platinum, ruthenium and iridium.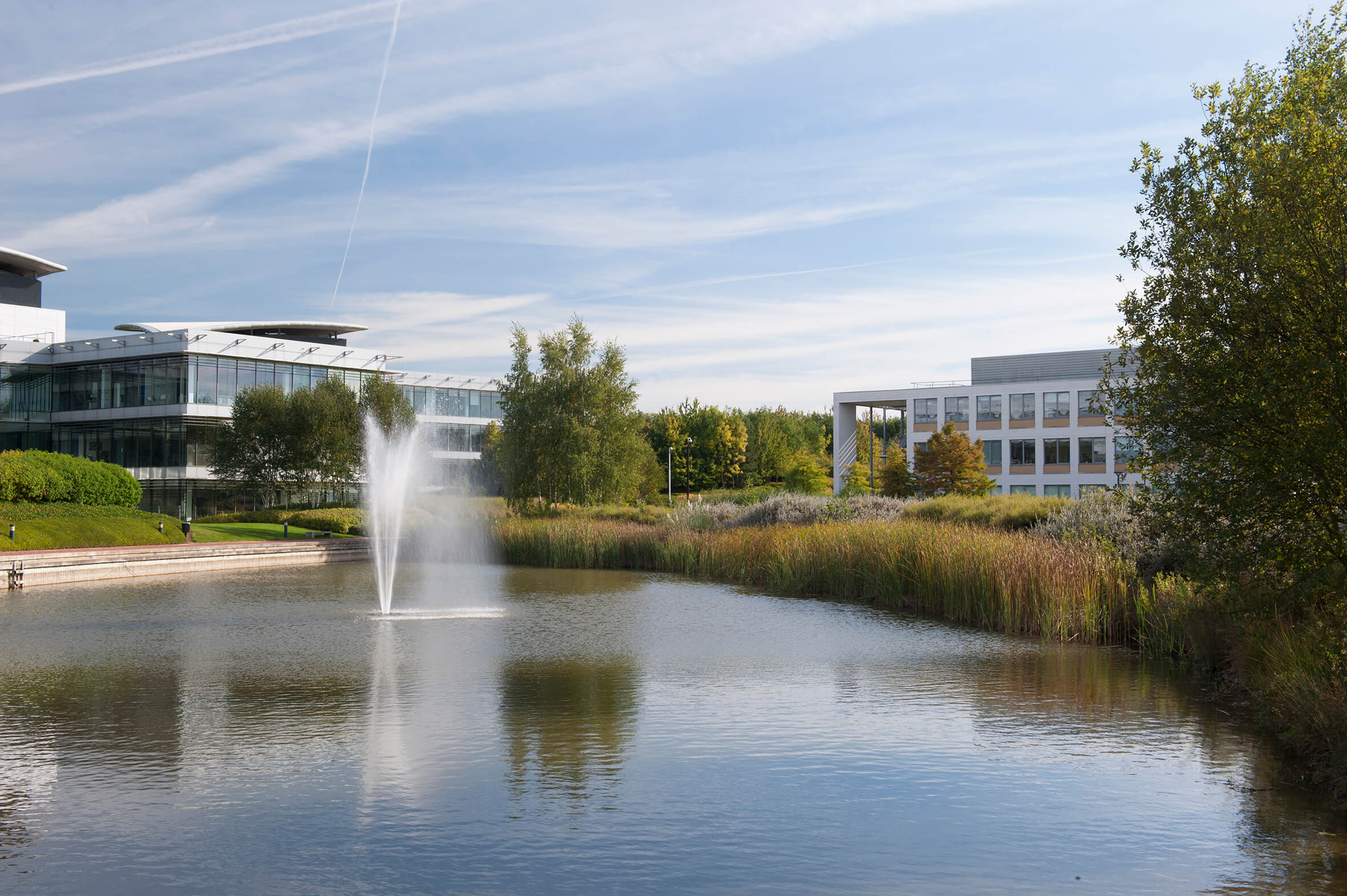 How can we help you?
SFA (Oxford) provides bespoke, independent intelligence on the strategic metal markets, specifically tailored to your needs. To find out more about what we can offer you, please contact us.
---