The Oxford Platinum Lectures 2011
Platinum: The Human Element
Platinum: The Human Element
Friday 13th May, Ashmolean Museum – Lectures and Banquet
In 2011, SFA (Oxford) was proud to celebrate its second year of hosting the Oxford Platinum Lectures, exploring the altogether less well-publicised human side of PGMs to highlight the achievements behind and challenges ahead of the industry.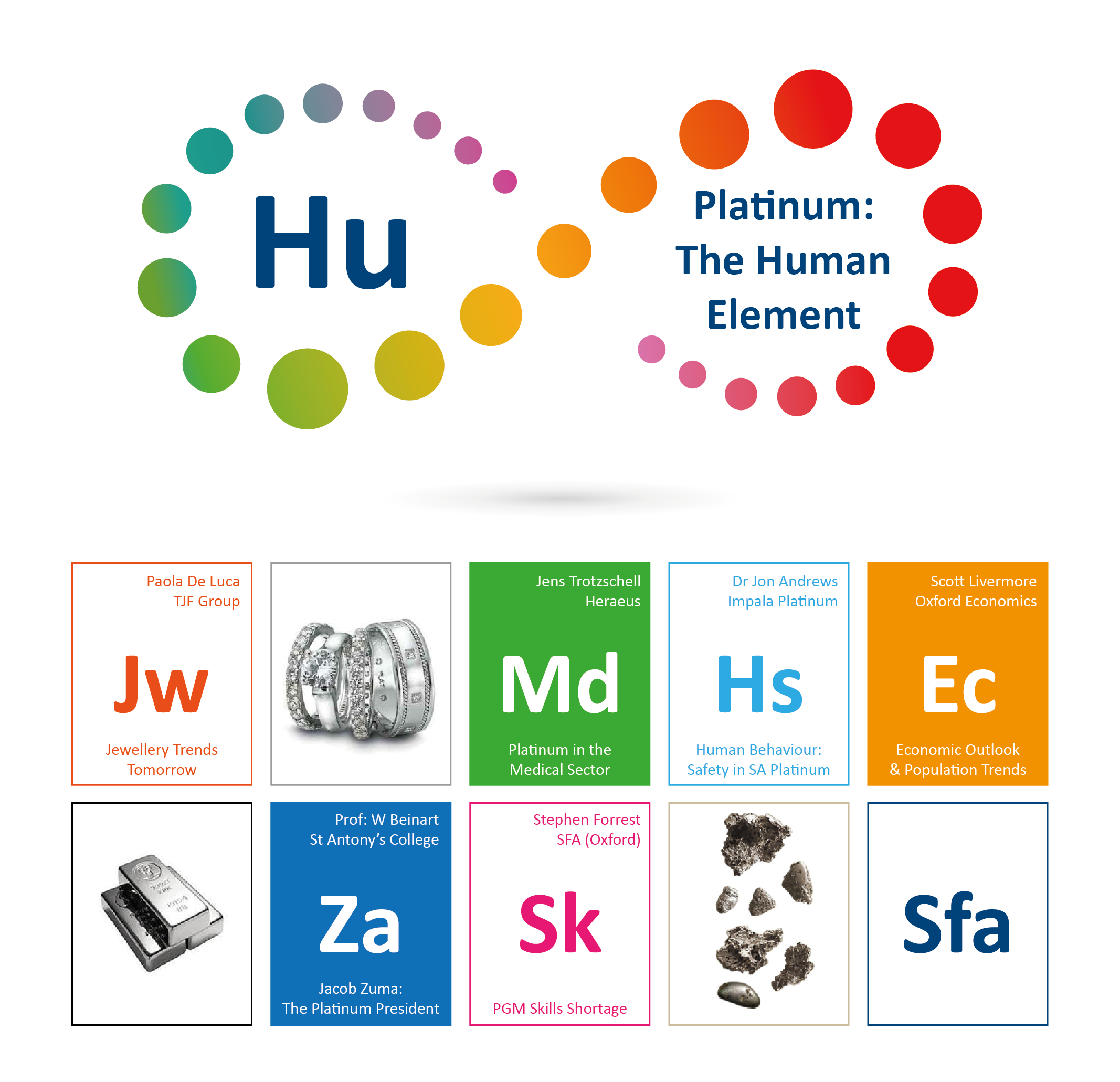 Focused topics for this unique event covered workforce and behaviourism, health and safety, medical advancements, political characters and skill shortage implications.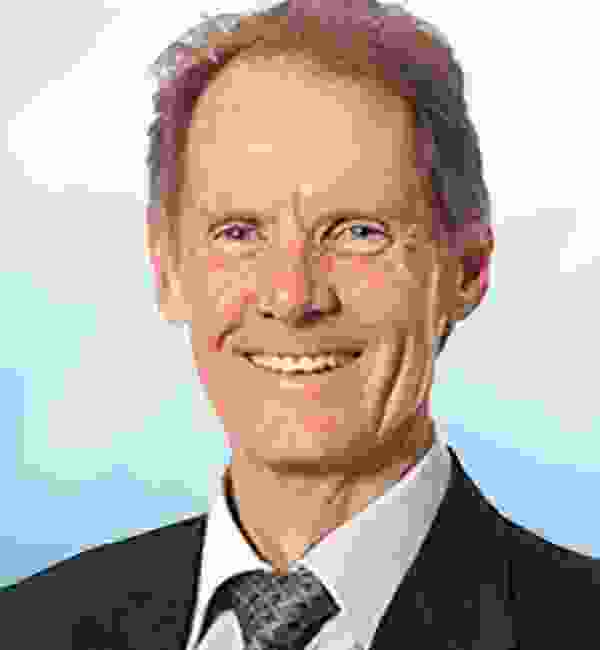 Dr Jon Andrews, Group Executive (HSE), Medical Services, Impala Platinum
Human behaviour: Safety within the South African platinum industry
Dr Jon Andrews manages all health and safety matters for the workforce of Impala Platinum. In doing so, he has led their various programmes to tackle HIV/Aids within the industry for over two decades, addressing all aspects of the disease in the lives of the workforce. The epidemic is reported to affect 20% of South African workers and the aim of such programmes is to reduce and limit the impact on both the individual and the company.
Professor William Beinart, Rhodes Professor of Race Relations,
University of Oxford
Jacob Zuma: The platinum president
William Beinart has been Rhodes Professor of Race Relations since 1997. The position was established in 1953 to research and teach on relations between white and black in South and Central Africa as well as 'race relations' more generally. It has become an African Studies post and the three incumbents thus far have all bee specialists in Southern Africa. Prior to this, he worked in Historical Studies at the University of Bristol and was co-editor of the Journal of Southern African Studies and Chair of its Editorial Board.
William was the founding Director of the African Studies Centre at Oxford from 2002 to 2006, and Chair of the School of Interdisciplinary Area Studies (SIAS) with Roger Goodman. In 2009 he was elected to the British Academy. His research has focussed largely on the history of rural society in South Africa and on environmental history. Publications include Twentieth-Century South Africa (2001), The Rise of Conservation in South Africa (2003), Environment and Empire (2007, with Lotte Hughes); Prickly Pear (2011 with Luvuyo Wotshela) and African Local Knowledge (2013 with Karen Brown). He recently completed an overview, with Saul Dubow, on The Scientific Imagination in South Africa, 1700 to the Present. Since the 1990s he has researched land reform and land restitution cases in South Africa.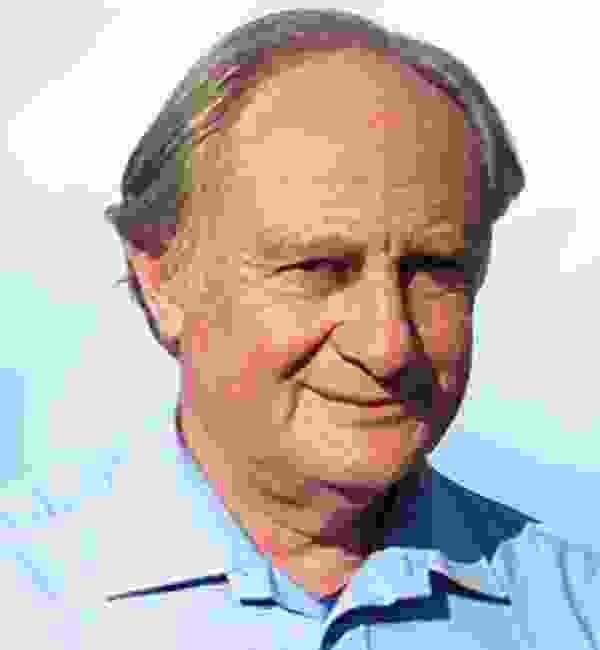 Jens Trotzschell, Business Unit Manager,
Medical Components Department, WC Heraeus GmbH
Platinum and new medical applications
Jens Trotzschell, Business Unit Manager at Heraeus's Medical Components Division in Hanau, manages Research and Development into the various applications of platinum utilising its unique chemical and physical properties it finds itself in the medical industry; from cancer-treatment to components for heart pacemakers and stents used in stroke prevention and treatment.
Jens Troetzschel studied Material Science and Technology and joined Heraeus in 1997. He worked for one year as an R&D Engineer before he took the role of an Engineering Manager, leading technology projects and production support for MCD's facility in Hanau, Germany. In 2003 he moved to sales and in 2008 became the General Manager of the Hanau facility. In 2009 he was given worldwide responsibility for MCD's Materials and Micro-Machining business unit with facilities in Germany, Switzerland and in the US.
Dr Scott Livermore, Director of International Macroeconomics Forecasting, Oxford Economics
Economic outlook and population trends
Scott oversees the day-to-day running of Oxford Economics' international macroeconomic forecasting services. This involves supervising Oxford Economics' team of forecasters and developing a consistent global outlook. Scott leads many of Oxford Exonomic's consultancy projects.
After completing a degree in Philosophy, Politics and Economics at St. Edmund Hall, Oxford University, and an MSc in Economics at University College London, Scott joined Oxford Economic Forecasting in 1997. During his initial five years at OEF, he worked as a country analyst for a number of European countries and participated in numerous consultancy projects for a variety of international organisations, governments and multinational companies using both Oxford Economics' Global Economic Model and bespoke economic models.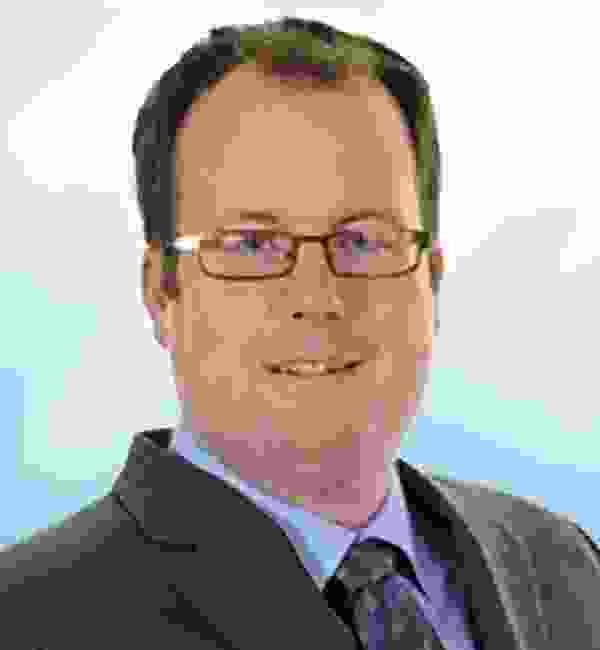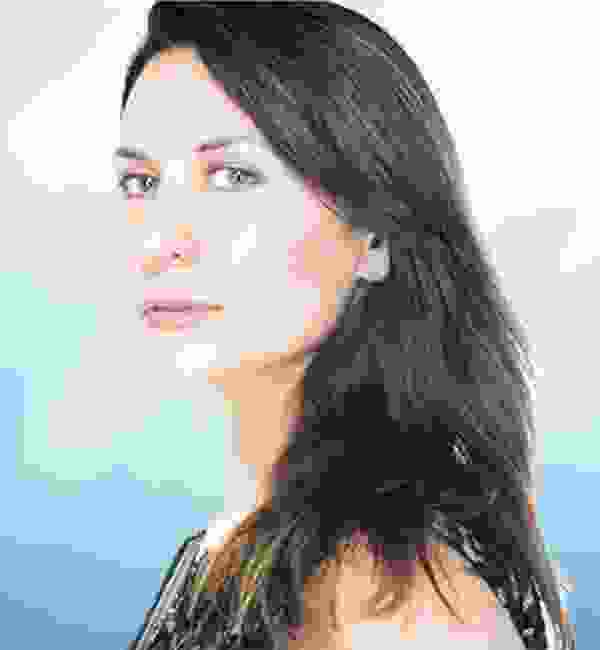 Paola De Luca, Co-Founder, Creative Director, TJF Group
Platinum: 'The human element' - a future vision
Paola De Luca, a founding Director of Trends and Jewellery Forecasting, splits her time between London and Arezzo, Italy, where she sizes up the most important social, political, economic and technological trends of the moment then uses them as a springboard to tell the rest of us what's hot and what's not.
Since 1992, she has formed a career within the luxury goods and jewellery sector. She was Creative Director for Uno A Erre, responsible for design and product development; this led her to become Managing Director for MPD Observatory – consultants for creative forecasting attracting clients such as Salvatore Ferragamo, Swarovski, Condé Nast, Fossil-Giorgio Armani, Fabrikant, Saks Fifth Avenue, and Italian Trade Commission, Home Shopping Network and QVC.
In 2002, she jointly founded TJF: a consultancy service organisation for the international jewellery, watch and accessories sectors. Paula regularly runs seminars and educational programs for the Vicenza Fair, International Jewellery of London, DTC, IBGM among others. As TJF Group Creative Director, she coordinates creative projects such as forecasting reports and analysis, designs collections, advertising campaigns and image strategies for international luxury brands. Among her portfolio of clients: Fossil-Emporio Armani, Diamond Trading Company, World Gold Council and Anglogold Ashanti.
Stephen A. Forrest, Managing Director, SFA (Oxford) Ltd
PGMs: The skills shortage
Stephen Forrest is the founder, Principal Consultant and MD of SFA (Oxford). Stephen has led SFA in numerous international projects, providing a specialist insight into the industry, market intelligence, macroeconomic analysis, supply and demand scenarios, in-depth cost analysis and derivative research. From 1998 to 2001, Stephen reported to the Chairman of MRH Gruppe AG as its Commodities Strategist covering metals concentrates, LME metals, precious metals and crude oil. He also advised on site studies of projects around the world as a fund manager. From 1995-1998, he worked as Senior Analyst and Director at the Union Bank of Switzerland Securities.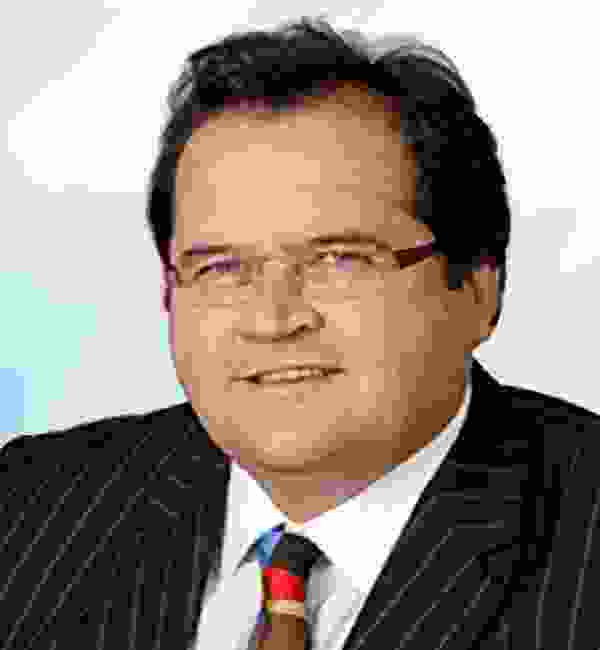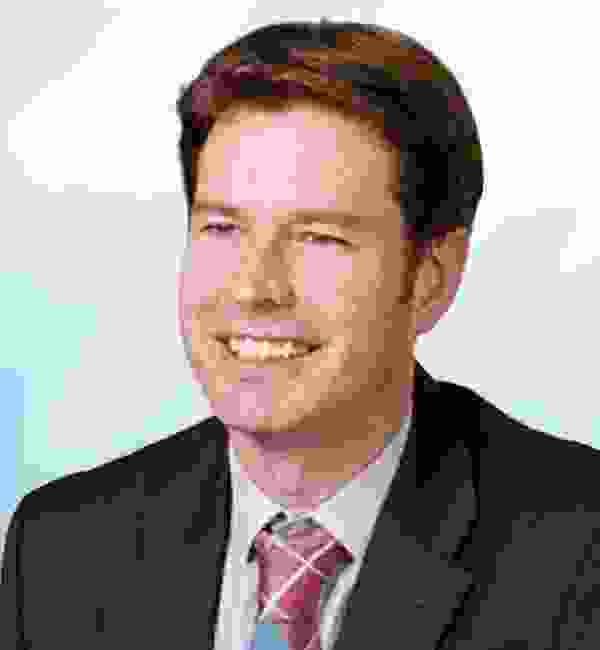 Beresford Clarke, Head of Research, SFA (Oxford) Ltd.
Platinum: 'The human element' - a future vision
Beresford Clarke, Head of Research for SFA (Oxford) whose work involves addressing all aspects of precious metal supply and demand, and specifically the provision of data and technical writing and analysis related to present and future PGM supply, which includes the evaluation of PGM mines and future potential projects worldwide and updating SFA's industry-wide PGM cost study. He has led numerous bespoke consultancy assignments for major industry stakeholders, new market entrants and financial institutions, and provides immediate solutions for clients who require PGM intelligence for strategic decision making.
Following the Lectures, delegates were invited to a private viewing of the Ashmolean Museum's new £61 million award-winning renovations and to explore with their curator some of the pre-selected artefacts, including some platinum-related exhibits which are displayed within the world's first public museum.
Following the curation, an evening banquet was held within the sculpture gallery of the museum. 
History of the Oxford Platinum Lectures
Since SFA (Oxford)'s first event in 2010, the Oxford Platinum Lectures have become an annual staple of the London Platinum Week calendar. Here you can read up on the history of on SFA's annual event that brings together individuals from companies representing the entire platinum industry value chain.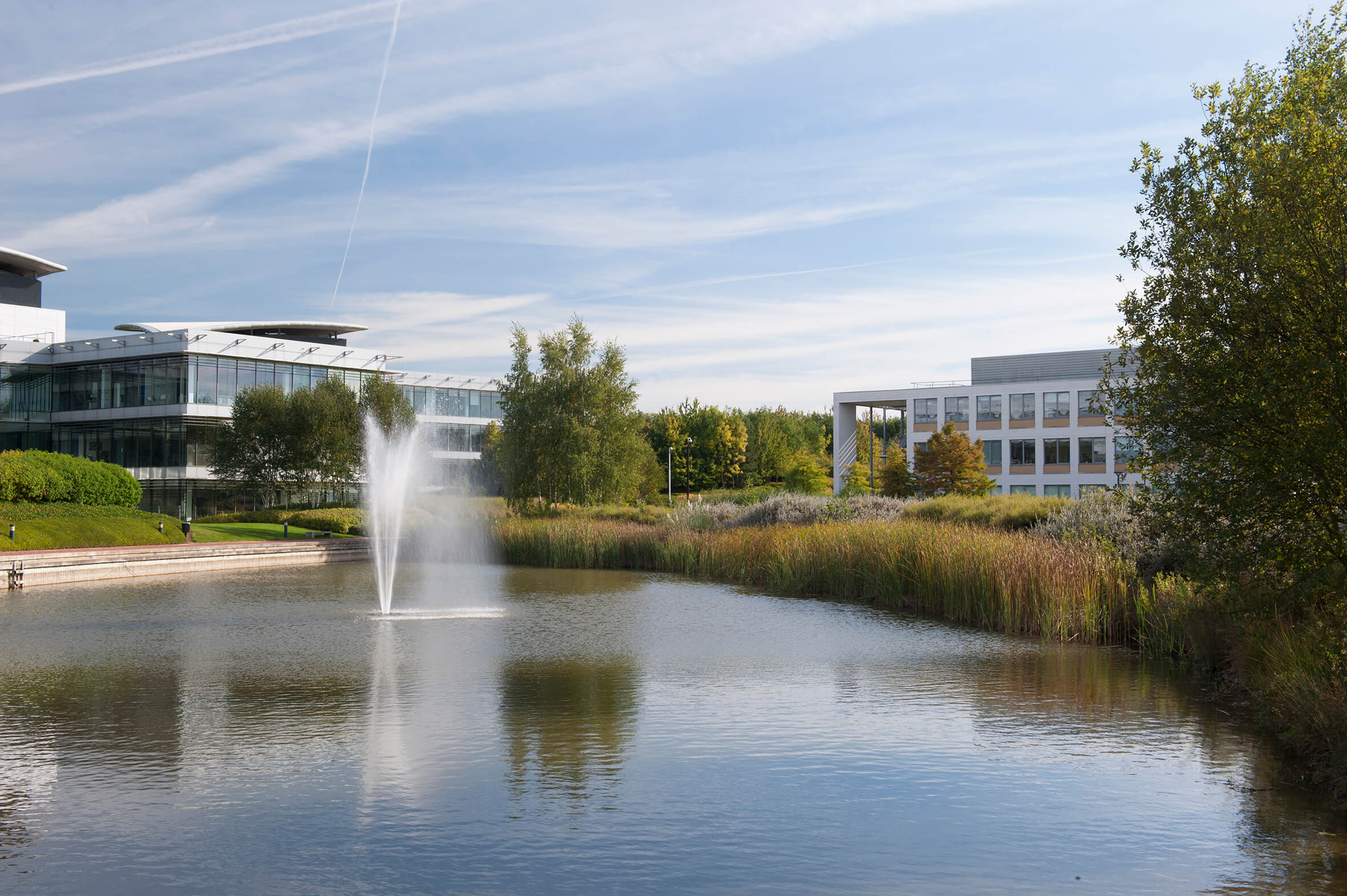 How can we help you?
SFA (Oxford) provides bespoke, independent intelligence on the strategic metal markets, specifically tailored to your needs. To find out more about what we can offer you, please contact us.
---